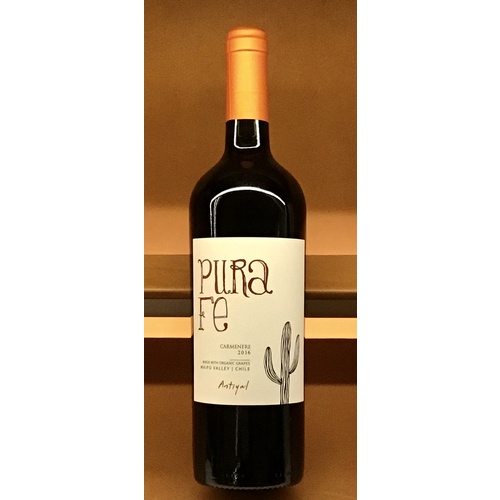 ANTIYAL PURA FE CARMENERE 2016
From www.antiyal.com:

"Antiyal was founded in 1996 by Alvaro Espinoza and family. It is us here now– the family, writing this website and we shall be maintaining the harvest blog ourselves as well. Often referred to as the original 'Garage Winery' in Chi
VILLARD LE CHARDONNAY GRAND VIN 2017
"Established in 1989 by Thierry Villard as Chile's first family premium boutique wine company. Over the last two decades, it has consistently been recognized as one of the best producers of the Casablanca Valley. Using the Valley's exceptional terroir and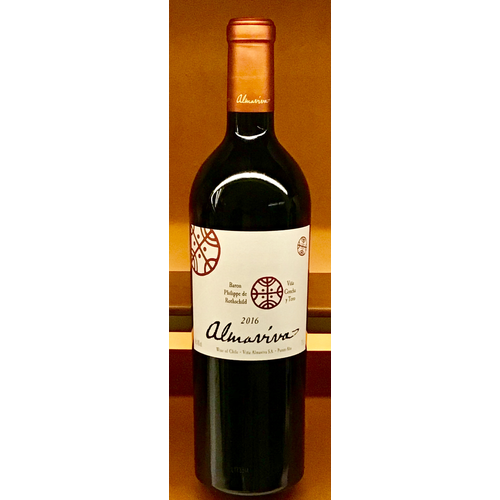 ALMAVIVA PUENTE ALTO 2016
95 Points - Luis Gutierrez - The Wine Advocate - " The 2016 harvest was complicated by rain in late April, which made them hurry up and finish two weeks earlier than normal. The year was also cooler, and the 2016 Almaviva, a blend of 66% Cabernet Sauvigno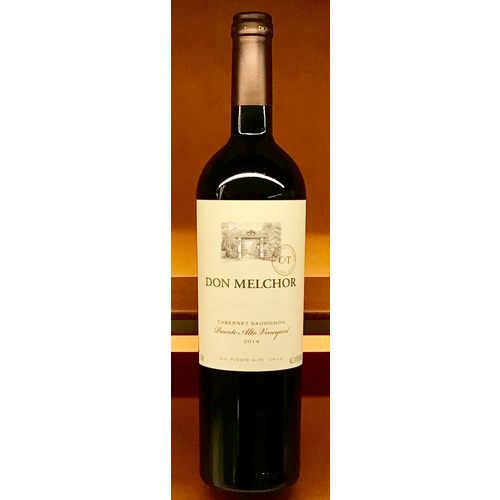 DON MELCHOR CABERNET SAUVIGNON 'PUENTE ALTO VINEYARD' 2014
"Don Melchor is a bright ruby red. Expressive and complex chocolate, black cherry and ripe plum mingle with coffee and cassis aromas. Full bodied with red fruit flavors and ripe tannins that lead to a long and juicy finish."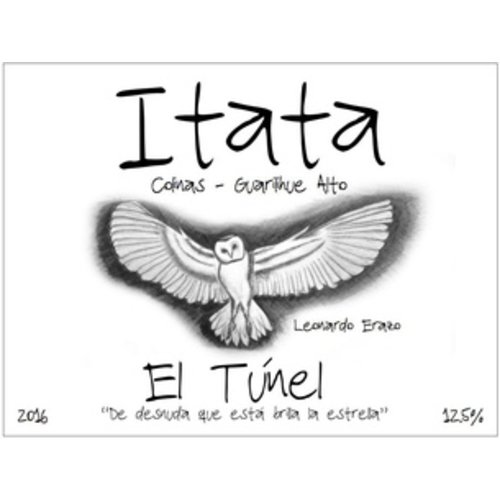 LEONARDO ERAZO EL TUNEL 2017
"El Tunel Cinsault shows delicate herbal notes that represent Itata's terroir, with its slightly saline taste and delicate notes of red fruit. It's fresh and breezy like the Itata hills."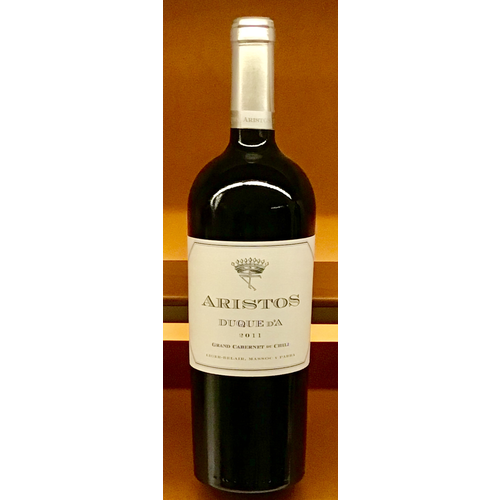 ARISTOS CABERNET SAUVIGNON 'DUQUE D'A' 2011
95 Points - Luis Gutierrez - The Wine Advocate: "The 2011 Duque D'A Cabernet Sauvignon shows a much more restrained style and profile; it has more classical aromas and texture, showing more earth and less flowers and cassis. It's also different from the m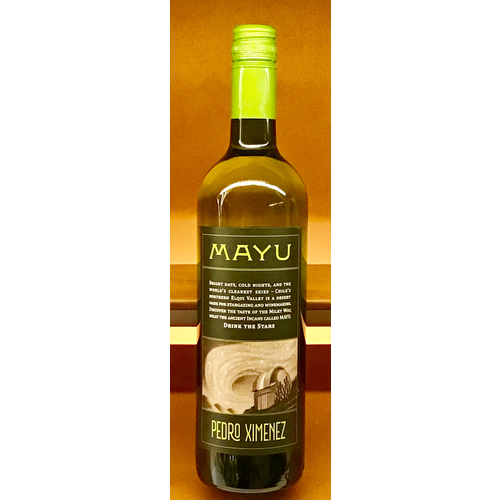 MAYU PEDRO XIMENEZ 'ELQUI-ANDES' 2017
"Soil: Calcareous/limestone soils. Viticulture: All work is done by hand. Alberello style plantings. Vinification: All stainless steel and no malolactic. Aged on the fine lees for 5 months with battonage. Aging: Aged in tank on the fine lees for 5 months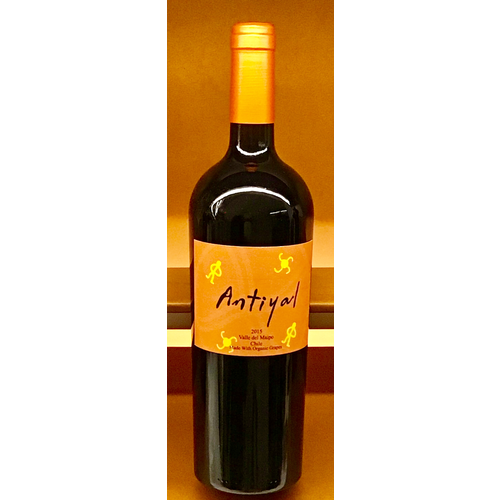 ANTIYAL 2015
93 Points - Josh Raynolds - Vinous Media: "Saturated ruby. Smoke- and spice-tinged black and blue fruit, violet pastille and woodsmoke scents carry an exotic overlay of Indian spices. Palate-staining flavors of juicy cherry, black currant and spicecake ar
ANTIYAL KUYEN RED 2016
"Antiyal is a Mapuche (native Chilean) word that means "sons of the sun". We practice organic and biodynamic agricultural as a means to seek truer flavours from the earths that surround us in the Maipo Valley.
It was a mix of Carmenere, Cabernet Sauvignon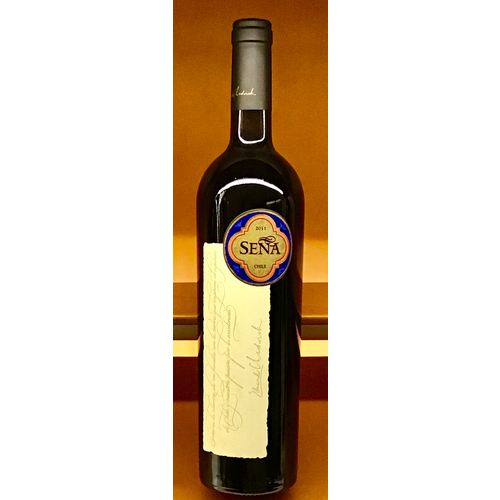 VINA SENA 2011
"Sena, a Bordeaux-style wine from Robert Mondavi and Eduardo Chadwick, is the finest expression of the Valle de Aconcagua terroir."