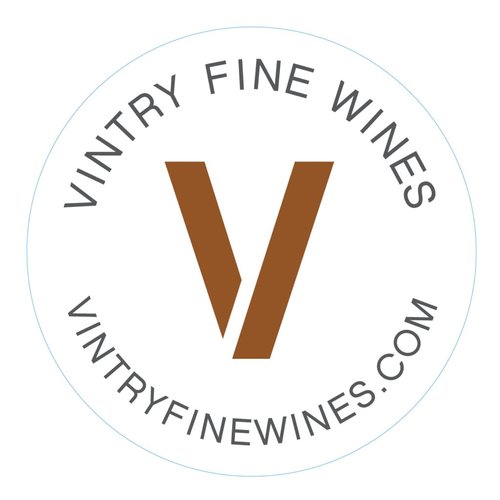 BITOUZET-PRIEUR MEURSAULT 1ER CRU LES CHARMES 2014
"This cuvée is one of the gems of the domaine, a complete expression of this vineyard's special character as Bitouzet's holdings fall within two separate sites: one from the high part ("du Haut") and another from the lower section ("du Bas"). The two parc
MARQUIS D'ANGERVILLE 'MEURSAULT-SANTENOTS' 1ER CRU 2015
ANTOINE JOBARD MEURSAULT BLAGNY 1ER CRU 2015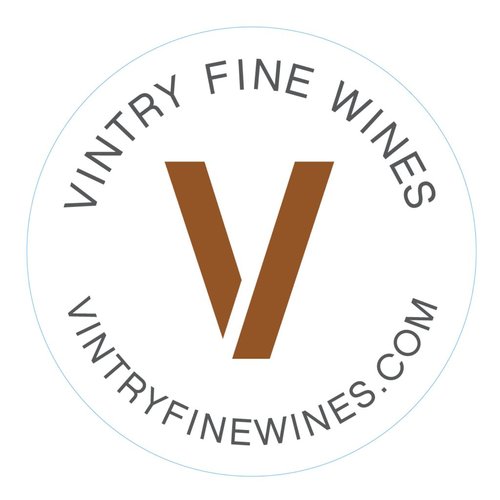 MARQUIS D'ANGERVILLE 'MEURSAULT-SANTENOTS' 1ER CRU 2013
MARQUIS D'ANGERVILLE 'MEURSAULT-SANTENOTS' 1ER CRU 2014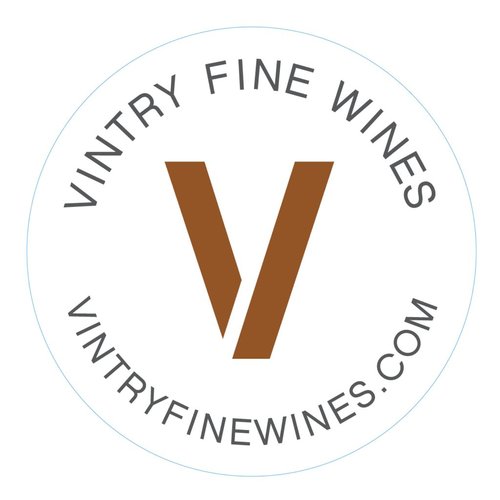 DOMAINE LEFLAIVE MEURSAULT 'SOUS LE DOS D'ANE' 1ER CRU 2012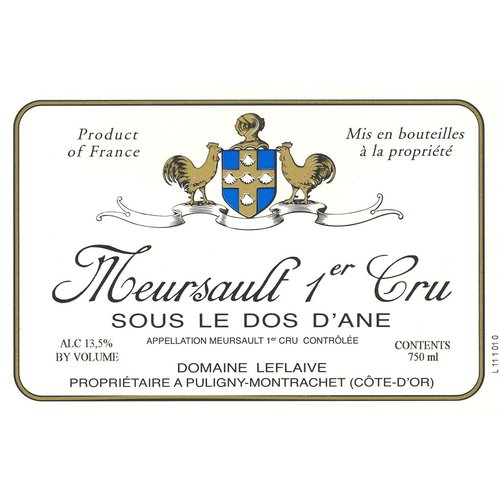 DOMAINE LEFLAIVE MEURSAULT 'SOUS LE DOS D'ANE' 1ER CRU 2009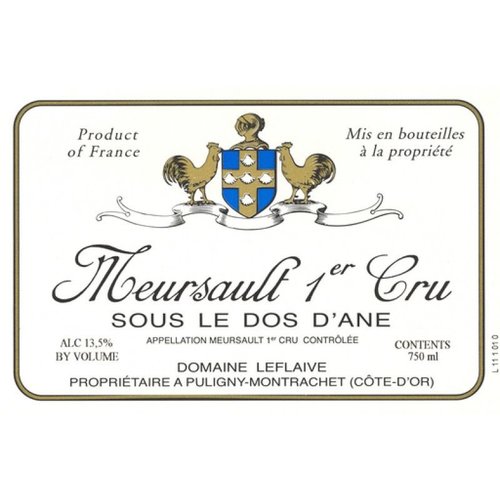 DOMAINE LEFLAIVE MEURSAULT 'SOUS LE DOS D'ANE' 1ER CRU 2011
88 Points - Stephen Tanzer - Vinous Media: "Pale, bright yellow. A ripe fruit cocktail of a nose. Supple and soft, with a suggestion of alcoholic warmth that I did not pick up a year ago. Finishes smooth and persistent, but in a distinctly soft style. I f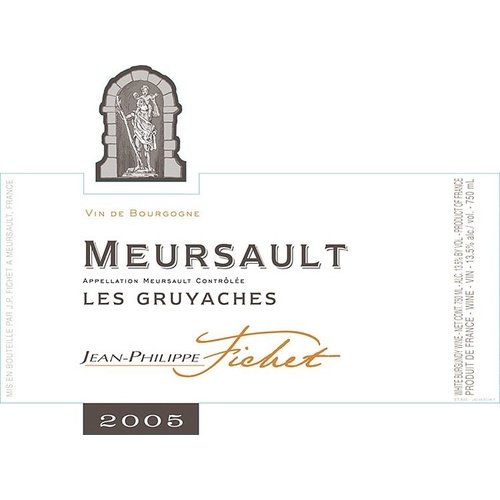 JEAN-PHILIPPE FICHET MEURSAULT 'GRUYACHES' 2011
91 Points - Antonio Galloni's Vinous: "Fichet's 2011 Meursault Gruyaches (from vines planted in 1928) is quite a bit richer and more powerful than the Meix Sous Le Chateau. The wine's pure power and breadth stand out above all else. Honey, nectarine, mint
ANTOINE JOBARD MEURSAULT 'PORUZOTS' 1ER CRU 2009
"Sniff: wet stones and lightly toasted oak. Sip: a luxurious sweep of fruit and spice. Swallow: racy, lean limestone minerals from a pedigreed terroir. Advice: indulge in the divine. ORGANIC."
ANTOINE JOBARD MEURSAULT 'GENEVRIERES' 1ER CRU 2009 1.5L
"The south-by-southeast facing premier cru parcel of "Les Genevrières" is known to yield some of the greatest wines in Meursault. Antoine's is deep, aromatic, silky, and wonderfully complex. ORGANIC."