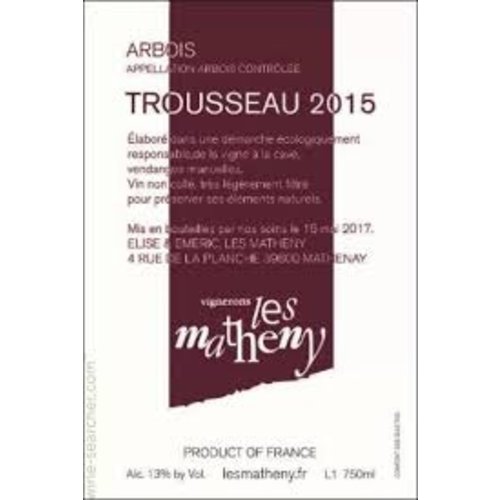 LES MATHENY ARBOIS TROUSSEAU 2015
"Les Matheny's 2015 Trousseau is a brooding, serious beast, bristling with energy and thickly textured. Its brash, iron-inflected nose erupts from the glass like a missile, with pitch-black, spice-drenched fruit battling for attention with the wine's core
DOMAINE DU PELICAN ARBOIS 'TROIS CEPAGES' 2015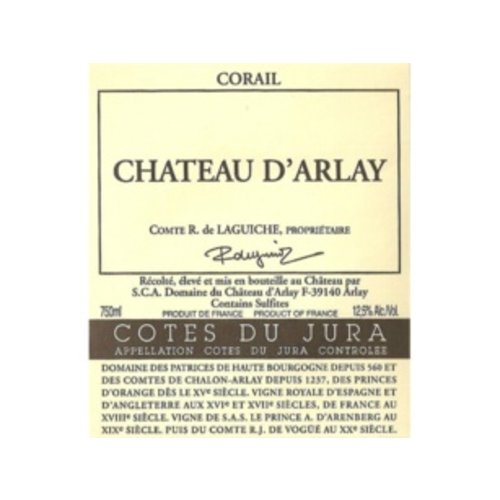 CHATEAU D'ARLAY CORAIL ROSE 2011
"Château d'Arlay's history reaches back over 1,000 years and is one of, if not THE, wineries in Europe that has remained in the same family lineage since it's creation. It has never been sold or abandoned. Today the winery exploits 25 hectares of all sout
BENEDICTE & STEPHANIE TISSOT CHARDONNAY 'SURSIS' 2014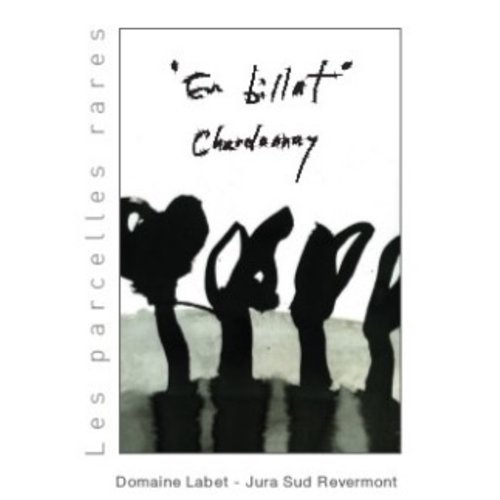 DOMAINE LABET 'EN BILLAT' CHARDONNAY 2013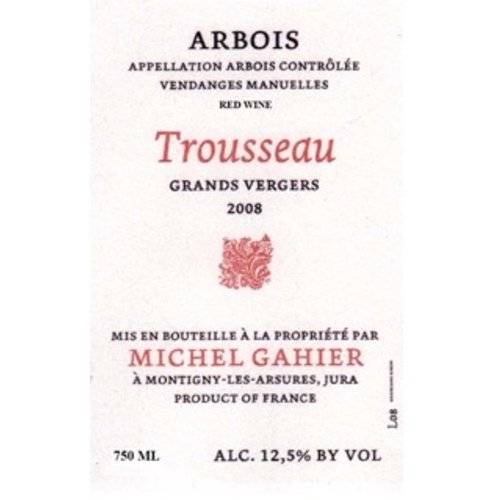 MICHEL GAHIER TROUSSEAU ARBOIS ROUGE 'LES GRANDS VERGERS' 2016
"This vineyard site produces Gahier's greatest red. The vines are sixty to seventy years of age, the soil is heavily "marl". The vines are on a gentle slope with superb exposure to the sun. The result is a classic Trousseau."
DOMAINE MACLE MACVIN DU JURA
JEAN FRANCOIS GANEVAT CHARDONNAY-SAVAGNIN 'CUVEE DE GARDE' 2009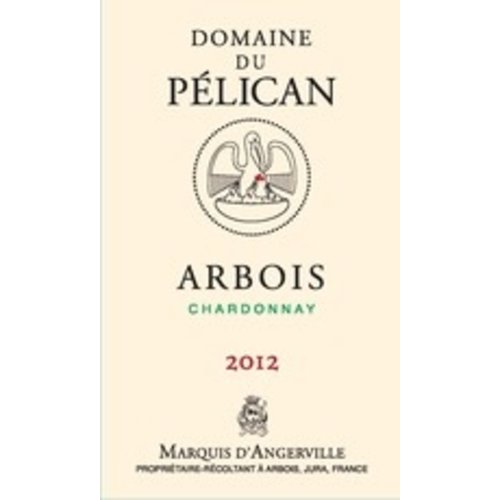 DOMAINE DU PELICAN ARBOIS CHARDONNAY 2015
"2012 marks the inaugural vintage of Domaine du Pelican, the first venture of the d'Angerville family outside of the Côte de Beaune. Three years ago, Guillame d'Angerville partnered with Francois Duvivier to search for the best vineyard sites in the Jura.