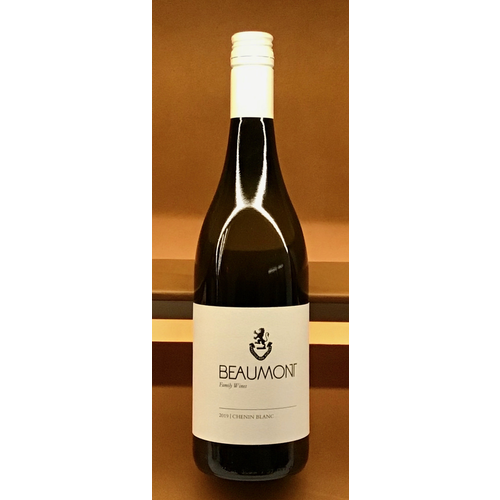 BEAUMONT CHENIN BLANC 2019
"It is a delicious example of cooler climate Chenin Blanc fermented in concrete and stainless steel tanks. Dry, fresh and delicious."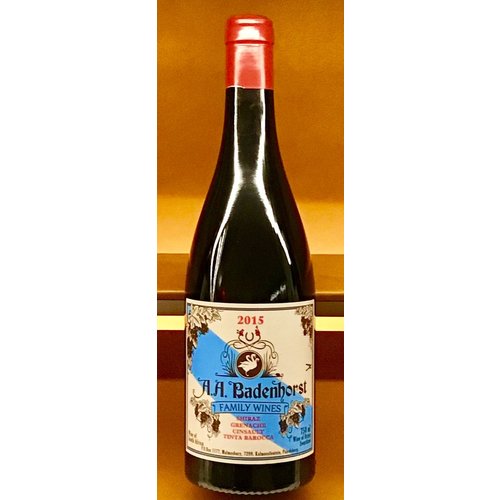 A.A. BADENHORST FAMILY RED BLEND 2015
"A.A. Badenhorst Family Wines are made in the Paardeberg area in Swartland district of South Africa. Owned by cousins Hein and Adi Badenhorst restored the cellar on the farm that was last used in the 1930's to make natural wines in the traditional manner.
BURN COTTAGE MOONLIGHT RACE PINOT NOIR 2015
91 Points - Lisa Perrotti-Brown - The Wine Advocate: "Pale ruby-purple colored, the 2015 Burn Cottage Moonlight Race has a very pretty nose of crushed red cherries, raspberry preserves and rose hip tea with hints of potpourri and garrigue. Light to medium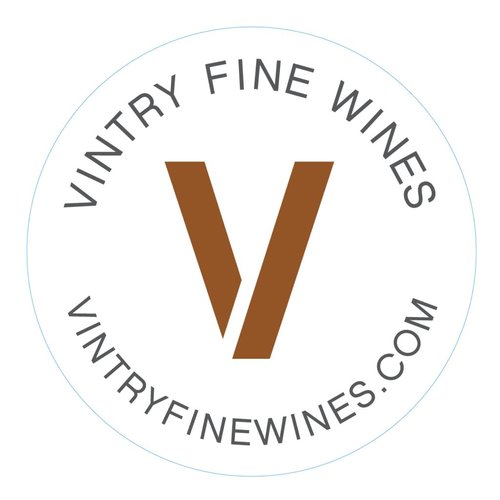 THELEMA CHARDONNAY 2008
91 Points - Stephen Tanzer - Vinous - "Bright medium yellow. Crystallized lemon peel, peach, nutmeg, minerals and toasty oak on the lively nose. Then minerally, firm and backward, combining lovely grip and a light touch. Quite bracing for a chardonnay fro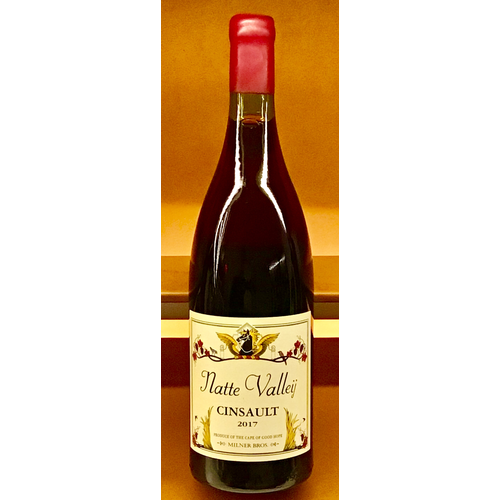 NATTE VALLEIJ CINSAULT 2016
"The father to Pinotage and once the stalwart red variety of the South African wine industry, Cinsault has been recently rediscovered by Cape winemakers who want to create superbly drinkable wines marked by red fruit and spice aromas.

Unfiltered and vega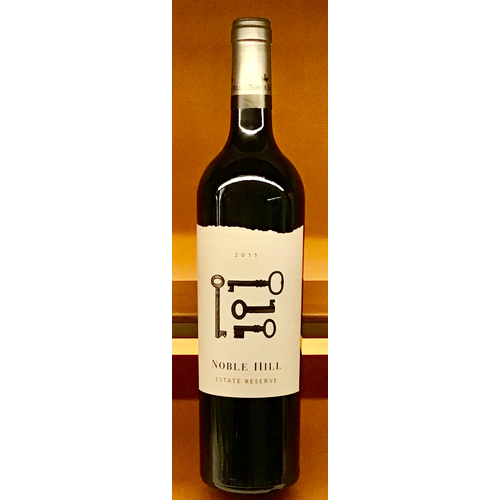 NOBLE HILL ESTATE BLEND 2015
"Each component of this blend carries different varietal characteristics and reflects slight soil differences between different vineyards on the estate. It is a true reflection of the terroir of Noble Hill. The wine elicits the aromas and tastes of fresh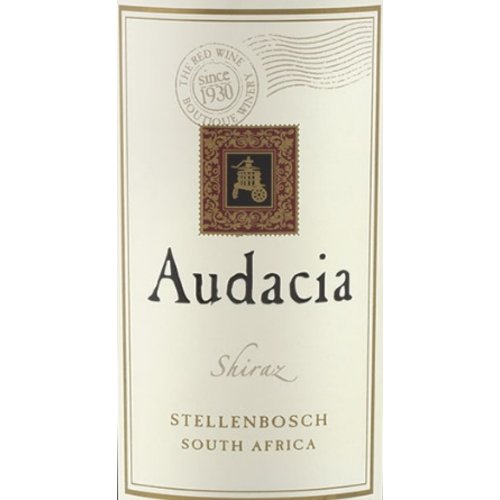 AUDACIA SHIRAZ 2015
"Audacia is 32 hectares in size, with 20 hectares under vine. The vineyards can be found on predominantly south–facing slopes, ideal for cultivation since they are cooler than north–facing ones. This cultivar is of French origin where it has been grown in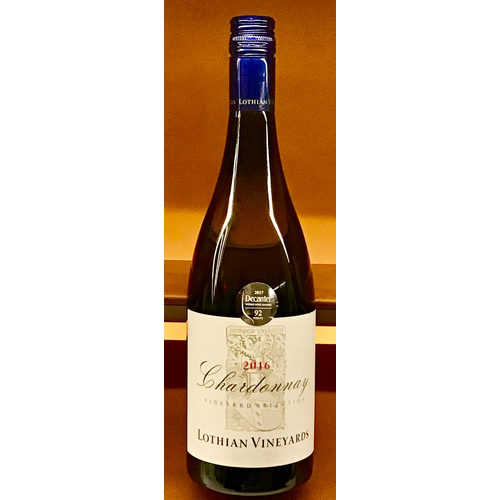 LOTHIAN VINEYARDS CHARDONNAY 2016
"Made from 100% Chardonnay, the nose exudes ripe stone fruit,
lemon zest and pineapple slices. Clean, refreshing acidity supports
the ripe yellow-profile fruit, complexed by vanilla bean spice and an
oatmeal texture."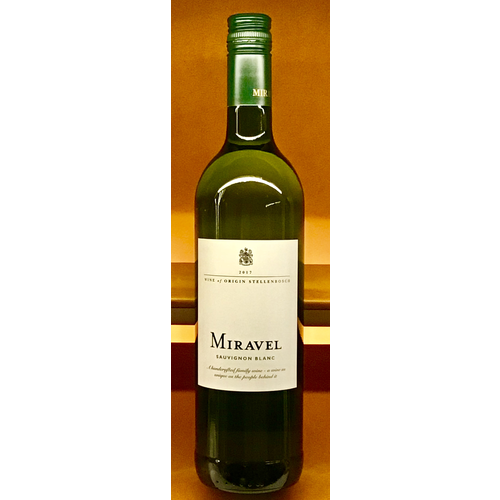 MIRAVEL SAUVIGNON BLANC 2018
"A crisp refreshing wine with wonderful hints of tropical fruit, passion and citrus on the nose which follow through onto the palate with underlying capsicum flavours. A well balanced wine with a soft mouth feel showing complexity and a long clean finish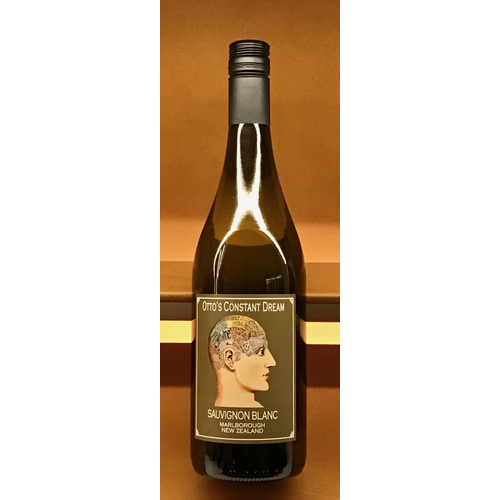 OTTO'S CONSTANT DREAM SAUVIGNON BLANC 2017
"Aromas of ripe apples, citrus and pineapple, with a rich and expressive fruit notes backed by a perfect balanced minerality."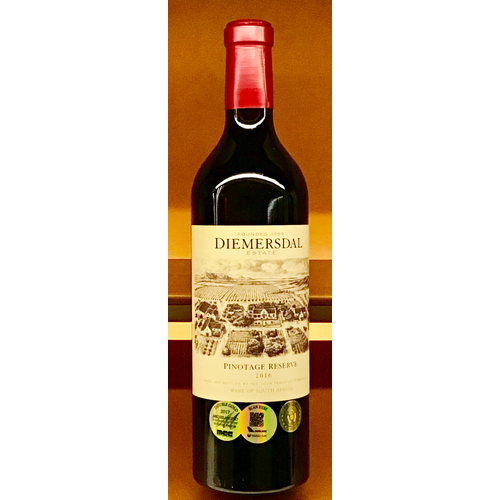 DIEMERSDAL PINOTAGE RESERVE 2016
"This wine shows a complex nose of red fruits, vanilla, exotic spices, and rich dark chocolate aromas. The palate is full flavoured and smoothly textured with oriental spice, chocolate and roasted banana flavours. Our pinotage is ready to drink, but will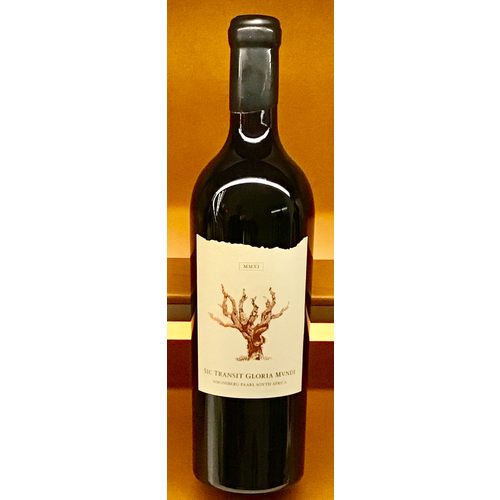 NOBLE HILL 'SIC TRANSIT GLORIA MVNDI' 2011
"Sic Transit Gloria Mundi is selected for rare intensity, clarity of expression, and potential to reflect the estate's underlying viticultural principles. The vineyard selected in 2011 has deep granite-rich soils with large stones, boulders, and breaks wh
DOG POINT SAUVIGNON BLANC 2017
"Dog Point Vineyard wines are hand-crafted from estate fruit grown on some of the oldest vines and best sites in Marlborough, some plantings dating back to the 1970s. Abundant sunshine, low rainfall and cool autumn nights characterize the long growing sea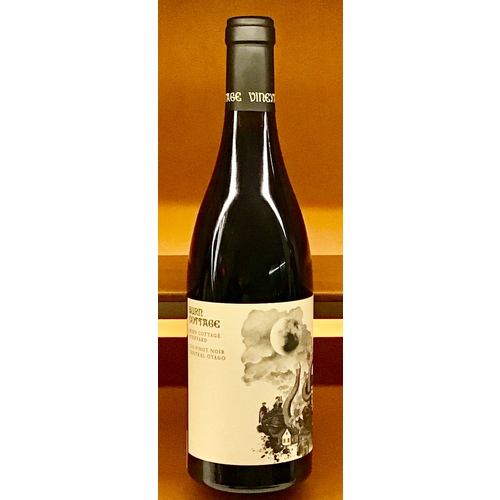 BURN COTTAGE BURN COTTAGE VINEYARD PINOT NOIR 2016
94 Points - Joe Czerwinski - The Wine Advocate: "The medium to full-bodied 2015 Burn Cottage Vineyard Pinot Noir offers up aromas of roses, ripe cherries, crushed stone and subtle hints of pencil shavings. Despite 31% whole clusters and 19% new oak, neith