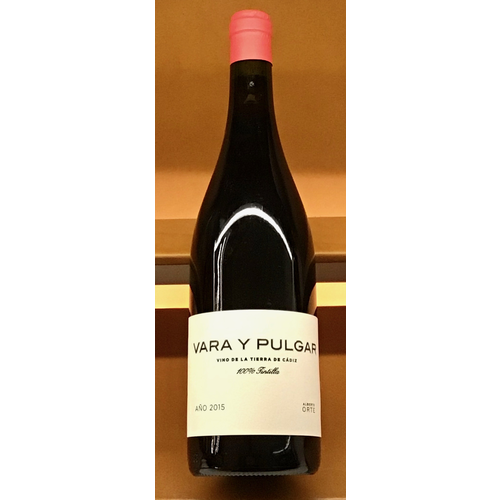 VARA Y PULGAR TINTILLA 2015
Eric Asimov - NYT: "This rare wine comes from the Cádiz region of Andalusia in southern Spain, an area more renowned for its sherries than its table wines. It is made entirely with the tintilla grape, better known in Rioja as graciano. It's simultaneously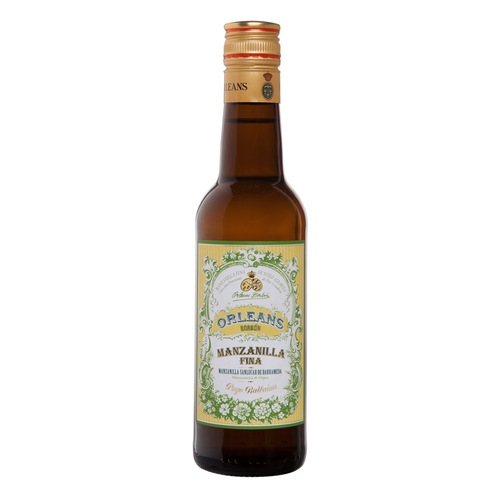 ORLEANS BORBON MANZANILLA FINA NV 375ML (WEB ONLY)
"Straw in color with tangy aromas of the sea rounded out by fruity lemon curd, almond skin, toasted bread and yeasty notes on the palate, this Manzanilla has a complexity fit for a King."
VINA CALLEJUELA MANZANILLA EN RAMA SHERRY
"The Blanco family philosophy has always been to carefully orchestrate a later harvest, beginning around the 2nd of September, while many of their neighbors start around the 14th or 15th of August. This enables them to pick grapes with higher brix, needin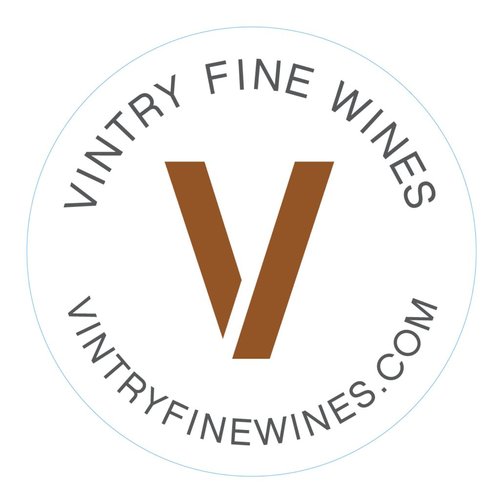 TELMO RODRIGUEZ MOLINO REAL 'MOUNTAIN WINE' 2005 500ML
"Molino Real is a partnership between Telmo and Pablo with local growers. Moscatel bush vines are planted at over 500m elevation, with southeastern exposure on shallow slate soils with low water retention. The facings are steep, extreme, and as such all v
EQUIPO NAVAZOS LA BOTA DE PALO CORTADO VIEJISIMO 'BOTA NO' SHERRY #41
98 Points - Luis Gutierrez - The Wine Advocate - "The NV La Bota de Palo Cortado Viejisimo Bota No 41 is a very special wine. Bota NO is the name given to specific casks that are usually reserved for the owners of the wineries and are kept under lock and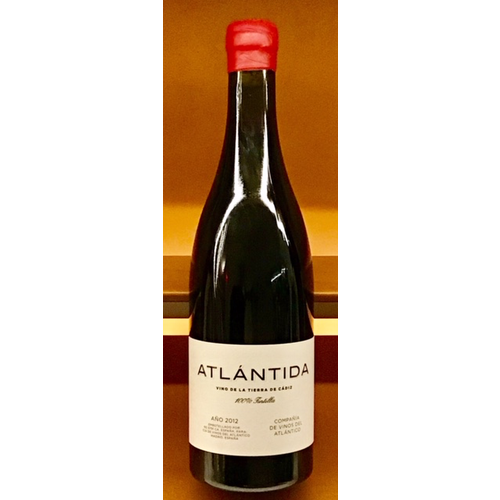 ATLANTIDA TINTILLA 2012
90 Points - Luis Gutierrez - The Wine Advocate - "The top of the range is the 2012 Atlántida, similarly a red Vino de la Tierra de Cádiz produced with Tintilla de Rota grapes from a 0.8 hectare of vines on a hilltop very close to the famous Pago Balbaina.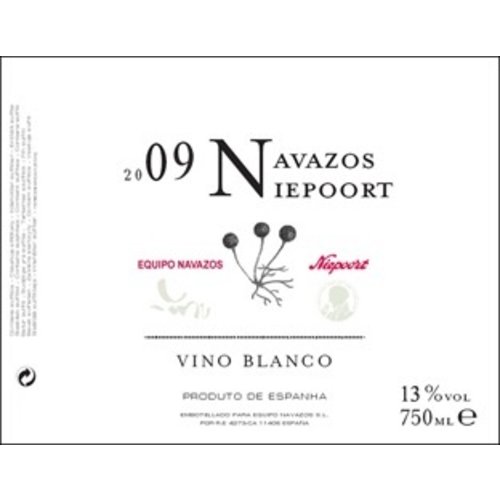 EQUIPO NAVAZOS - NIEPOORT VINO BLANCO 2010
"A white wine produced by Equipo Navazos following exactly the same rigorous quality criteria employed by the best winemakers of the Bajo Guadalquivir some 200 years ago: palomino fino musts sourced from a historic albariza vineyard, fermented in butt wit
OSBORNE PEDRO XIMENEZ SOLERA 'VIEJO' RARE SHERRY (1905) NV 500ML
"Bodegas Osborne's Rare Collection is among the most sought-after botas in the entire Sherry Triangle. These wines were, for decades, only consumed by the Osborne family on the rarest of occasions – these are from their own soleras, dating back hundreds o
VALDESPINO MANZANILLA DELICIOSA 'EN RAMA' SHERRY 375ML [2018]
"Palomino Fino; This is an "en rama" bottling which means the wine has not been fined, filtered or cold stabalized. It is as close to trying sherry straight from the cask as you can get!"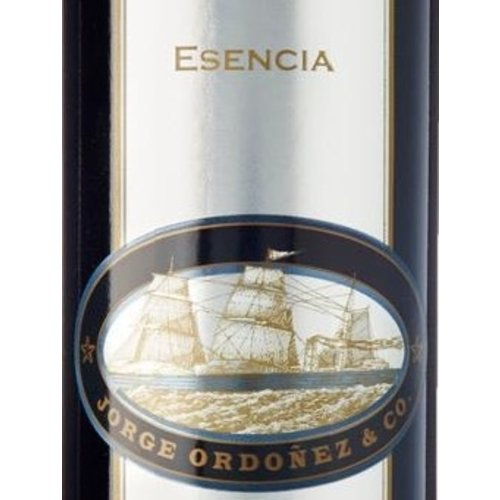 JORGE ORDONEZ AND CO. 'ESENCIA' 2005 375ML
97 Points - Josh Raynolds - Vinous Media: "The 2005 Esencia de Almachar is fermented in French oak. Medium orange in color, like marmalade, it offers up an enthralling nose of orange peel, candied fruit, dried peaches, and apricots. Thick and viscous, the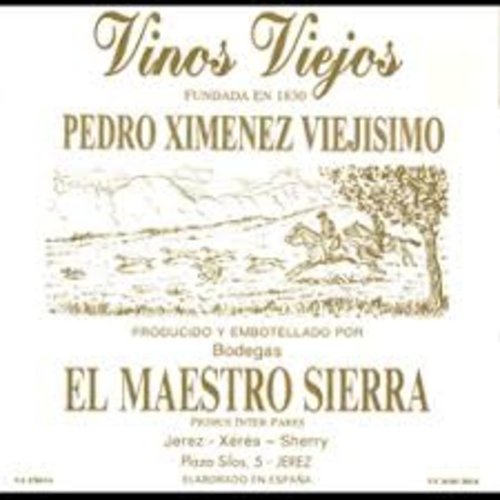 EL MAESTRO SIERRA PEDRO XIMENEZ 'VIEJISIMO' VORS SHERRY 375ML
"A true rarity left undisturbed for many decades. Wild aromas of blueberries and red fruits with dark caramel notes. The palate is dense and displays the perfect balance between reduction and acidity. A marvel of Spain's long winemaking tradition."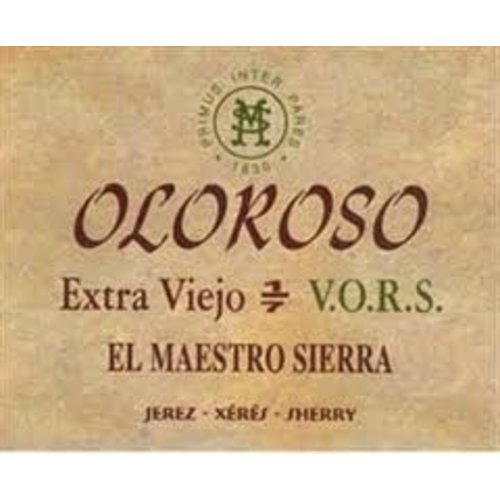 EL MAESTRO SIERRA OLOROSO 1/7 VORS SHERRY 375ML
95 Points - The Wine Advocate: "Taking it to an even higher level is the non-vintage (vinos viejos) Oloroso extra viejo with its smoked nuts and butterscotch personality. This can be enjoyed in the same manner as a vintage darroze Armagnac or great Cogna