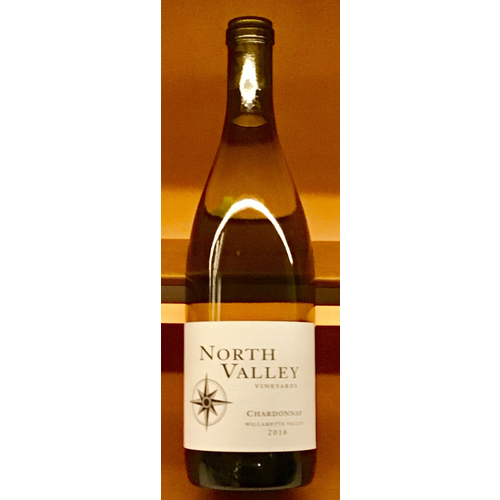 NORTH VALLEY VINEYARDS CHARDONNAY 2016
89 Points - Erin Brooks - The Wine Advocate - "The 2016 Chardonnay features red apple skin, warm lemon and crème fraîche with notes of toast and hay. Medium-bodied and creamy in the mouth, it has ripe yellow apples and pears flavors with accents of brown
EYRIE VINEYARDS ORIGINAL VINES PINOT NOIR 2015
95+ Points - Erin Brooks - The Wine Advocate: "Pale to medium ruby in color, the 2015 Pinot Noir Original Vines is a touch shy on the nose, with dusty/rocky notes opening to cola, oolong tea leaves, dried tobacco, bitter peel and spices. Light to medium-b
LINGUA FRANCA BUNKER HILL CHARDONNAY WILLIAMETTE VALLEY 2016
"Bunker Hill Vineyard is located in the Salem Hills area of Salem, just beyond the south city limits above the Willamette River. Exclusively Chardonnay, Bunker Hill's soil is entirely Nekia, at around 600-foot elevation, a western exposure, and slopes of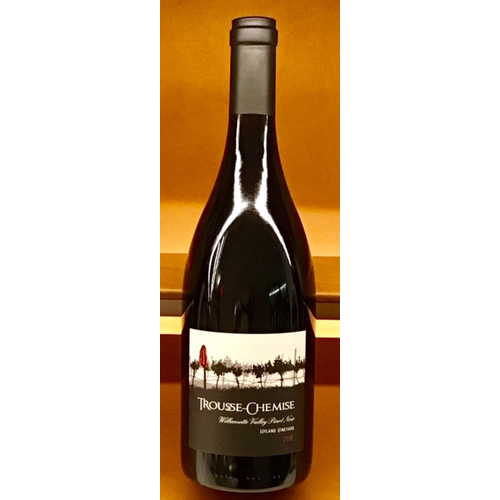 TROUSSE-CHEMISE PINOT NOIR 'MCMINNVILLE-HYLAND VINEYARD' 2016
"This is a single vineyard bottling of the Hyland Vineyard in Willamette Valley. This is a project of Anne Sery-Martindale who also makes wine for Hyland Estates under the tutelage of Laurent Montalieu (Solena and Grand Cru Estates, NW Wine Co).
HARPER VOIT PINOT NOIR 'STRANDLINE' 2016
92 Points - Josh Raynolds - Vinous Media: "Brilliant red. Fresh red fruit and floral scents, complicated by suggestions of allspice, smoky minerals and cola. Concentrated but lively raspberry and cherry liqueur flavors show appealing sweetness and very go
GOTHIC PINOT NOIR 'NEVERMORE' 2016
"Vibrant flavors of dark summer cherry, raspberry, and red plum are complimented by delicate spice notes from the judicious use of French oak. The palate is crisp, lush and clean, with a lingering, mouth-watering finish."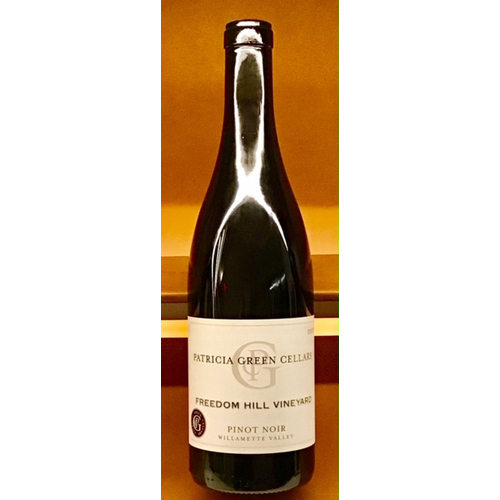 PATRICIA GREEN PINOT NOIR 'FREEDOM HILL 2017
"Patricia Green Cellars is located in the Ribbon Ridge Appellation of the Willamette Valley on a 52 acre estate purchased in 2000 by Patty Green and Jim Anderson. The winery, and thus the two friends and business partners, are noted for producing a tremen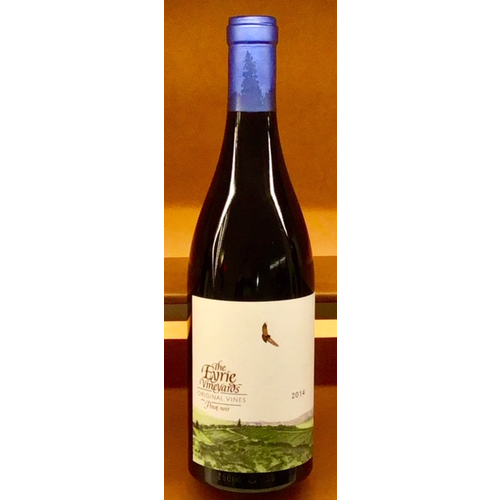 EYRIE VINEYARDS PINOT NOIR 'ORIGINAL VINES' 2014
90 Points - Lisa Perrotti-Brown - The Wine Advocate: 'Pale to medium ruby-purple in color, the 2014 Pinot Noir Original Vines Reserve has a fragrant nose of rose petals and pomegranate over suggestions of anise, dried Mediterranean herbs, chargrill and fu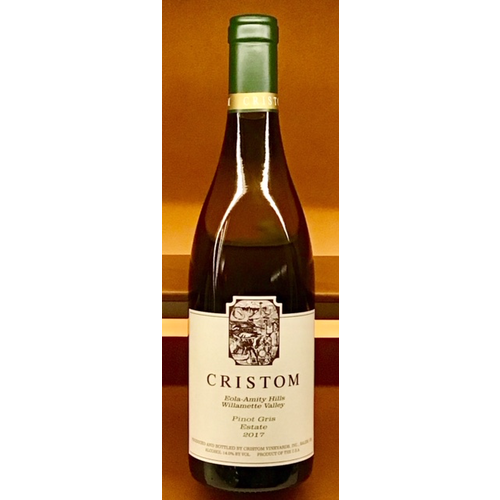 CRISTOM VINEYARDS PINOT GRIS 2017
"Cristom Vineyards began a quarter of a century ago as a collaboration between three men: an engineer, a biochemist, and a farmer, who each possessed a deep-rooted respect for the land, the natural winemaking process, and Pinot Noir. 25 years later, secon
L'UMAMI PINOT NOIR 2017
"L'umami Pinot Noir from Willamette Valley in Oregon is a great value. It has plenty of berry fruit with a savory hint of mushroom that the label suggests. A go to crowd pleasing pinot."

SWICK PINOT NOIR KEN'S POM CANCILLA VINEYARD 2015
"Grapes are hand harvested and whole bunches ferment semi-carbonically in plastic microbin for about 1 month with indigenous yeast, and occasional pigeage. The wine goes into 500-liter 5-year-old barrels for about 11 months of elevage. The wine is bottled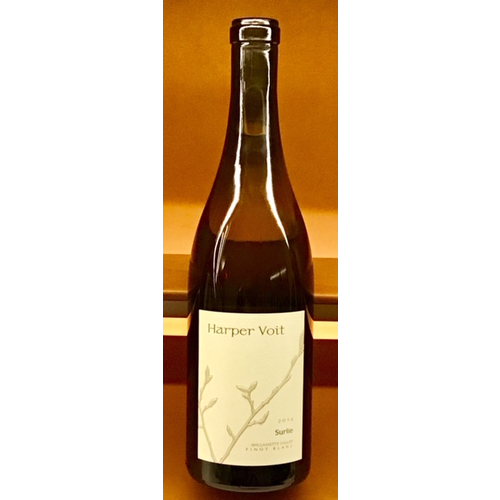 HARPER VOIT PINOT BLANC 'SURLIE' 2016
"A sixteen-year veteran of the Oregon wine industry, Drew Voit has spent his entire career working with some of the best vineyard sites throughout the Willamette Valley. His previous posts as the Associate Winemaker at Domaine Serene Winery, and then as W

ROSEROCK PINOT NOIR 2014
92 Points - Lisa Perrotti-Brown - The wine Advocate - "Pale to medium ruby-purple, the 2014 Roserock Zéphirine Pinot Noir has intense bay leaves, fresh cranberries and rhubarb notes on the nose with underlying garrigue, game and forest floor hints. Medium