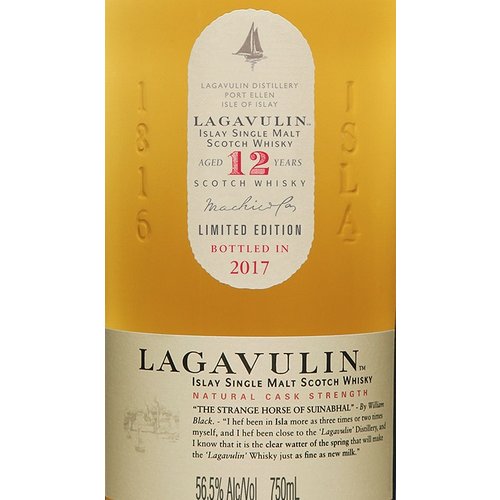 LAGAVULIN 12 YEARS SCOTCH
"This is a natural cask strength Single Malt Scotch Whisky with great depth of taste from the essential Islay distillery, Lagavulin, on the island's rocky south coast. Beautifully diverse in nature yet direct in appeal, it's both complex and rewarding and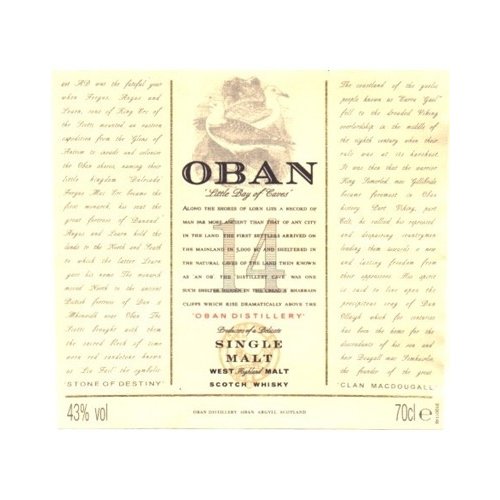 OBAN 14YR SCOTCH WHISKY
Whisky.com: "A bustling seaside resort has grown up around oban distillery in the two centuries since it set up home in a fishing village. The west highland malt is still produced in the same unhurried, traditional fashion. Mouth-filling late autumn fruit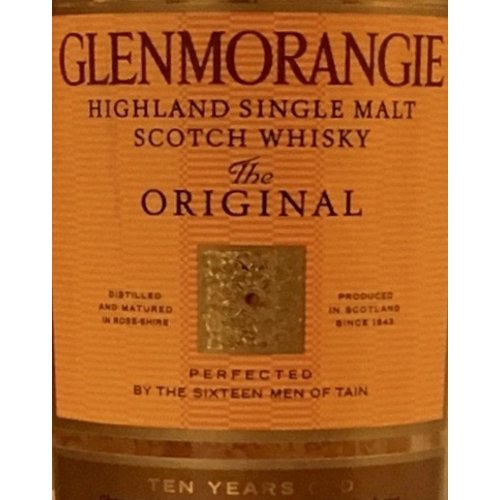 GLENMORANGIE THE ORIGINAL 10YR SCOTCH
From distiller's website: The original expression of our elegant, floral spirit and the real backbone of the Glenmorangie range. A ten-year-old single malt, Glenmorangie Original is produced by marrying the delicate spirit that emerges from Scotland's ta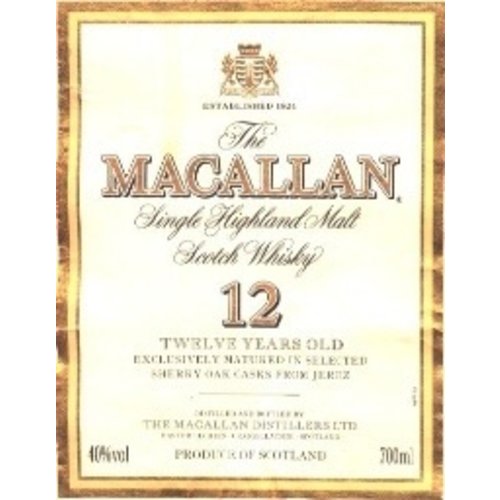 MACALLAN 12YR SCOTCH WHISKY
"The macallan sherry oak is exclusively matured for a minimum of 12 years in Spanish oak casks, handcrafted and sherry seasoned in Jerez, Spain. This delivers a classic Macallan style, wonderfully rich in color with dried fruits, spice and chocolate orang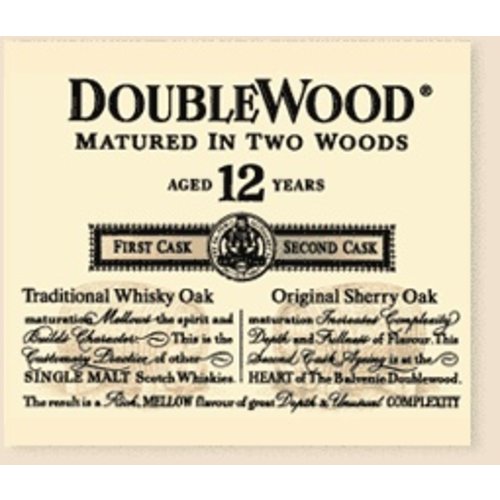 BALVENIE 'DOUBLEWOOD' 12YR
"The balvenie Doublewood is a 12 year old single malt which gains its distinctive character from being matured in two woods. Over its period of maturation it is transferred from a traditional oak whisky cask to a first fill european oak sherry cask. Each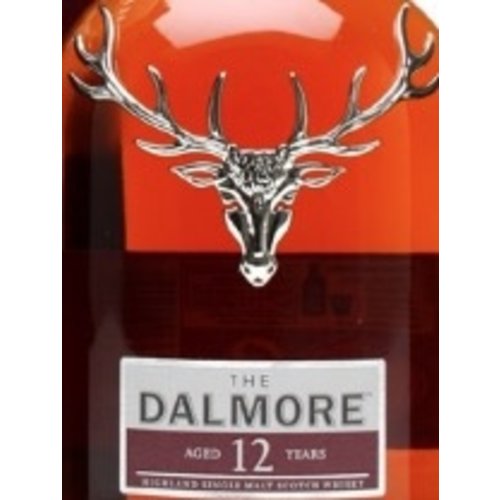 DALMORE 12YR SCOTCH WHISKY
"Time, different cask types, varying sizes, and warehouse conditions can all influence the maturity of a single malt. For this dalmore, 13 years in american bourbon casks and then a year split between matusalem, apostoles and amoroso sherry butts from jer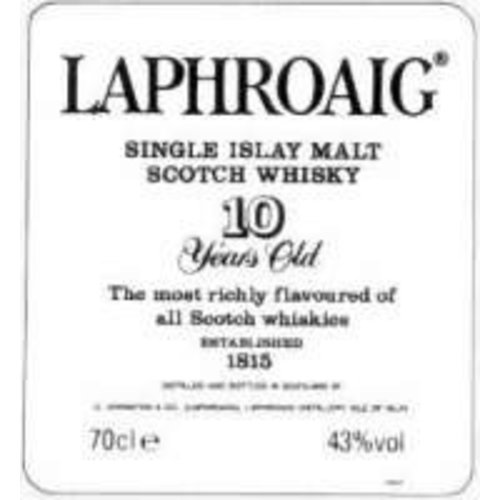 LAPHROAIG 10YR SCOTCH
"Those enjoying the 10 Year Old will first notice the bold, smoky taste, followed by a hint of seaweed and a surprising sweetness. This full-bodied variant is the foundation of all Laphroaig expressions and comes with a long finish."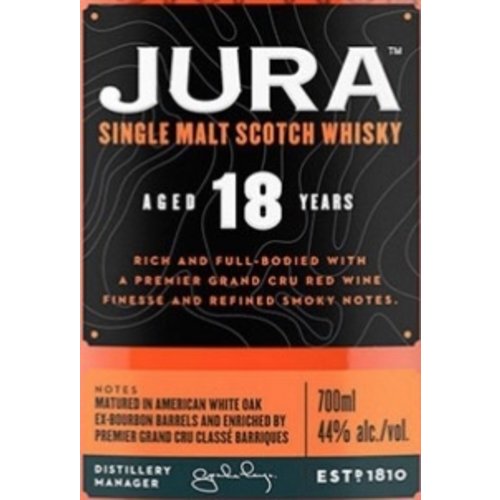 JURA SINGLE MALT SCOTCH WHISKY18YR
"Aromas of toffee, tropical fruits and cinnamon. Flavours of rich black forest fruit, cocoa and coffee. Matured for eighteen long years in American White Oak ex-bourbon barrels and enriched by superior Premier Grand Cru Classé Bordeaux barrels."
KILCHOMAN LOCH GORM SINGLE MALT SCOTCH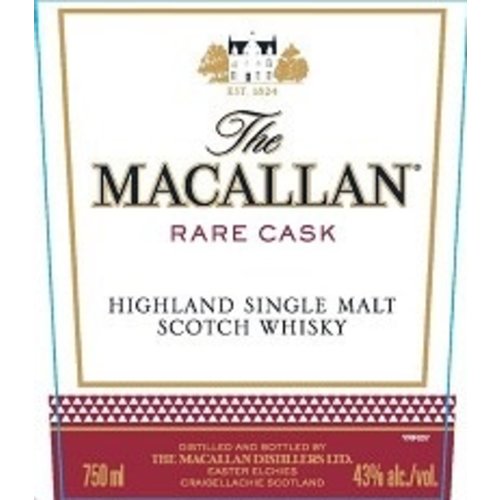 MACALLAN 'RARE CASK' SINGLE MALT SCOTCH
93 Points - Ultimate Spirits Challenge: "A sherry cask lover's dream! This dram shows incredibly decadent flavors of fruit cake, orange marmalade, baker's chocolate, and a gentle wisp of barley malt. The mouthfeel is incredibly lush with no hard corners a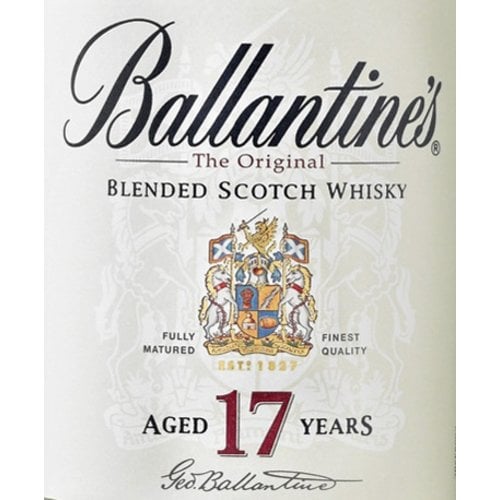 BALLANTINE SCOTCH 17YR
One of Jim Murray's favorite and highest rated of ALL whiskys!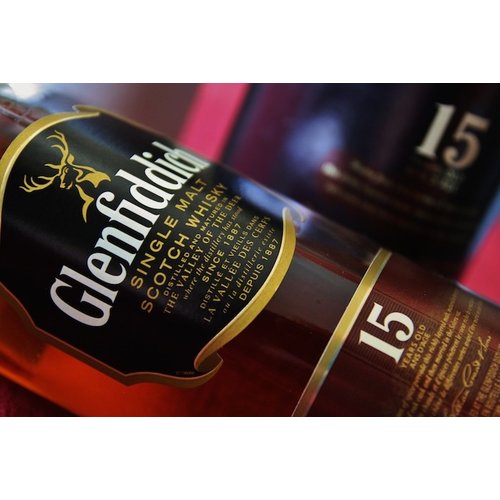 GLENFIDDICH 15YR SOLERA RESERVE SCOTCH
"Immensely popular Glenfiddich variant. Using a Solera system common in the maturation of quality sherry, 15yo malt from three different types of casks is married together in a wooden vat, which is constantly topped up to ensure the quality is maintained.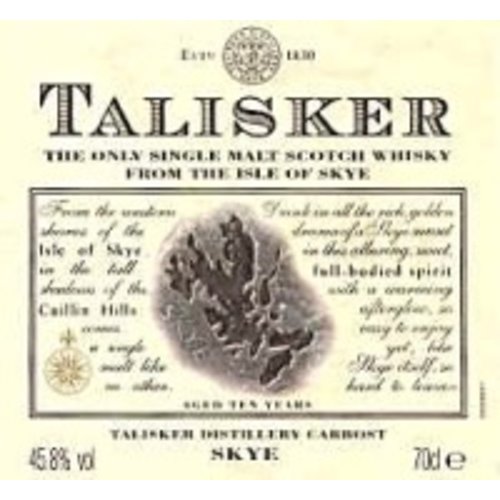 TALISKER 10YR SCOTCH
From Whisky.com: A wonderful award-winning Island malt bottled at above average strength with a comforting smooth afterglow. A rich dried-fruit sweetness with clouds of smoke and strong barley-malt flavors, warming and intense. At the back of the mouth i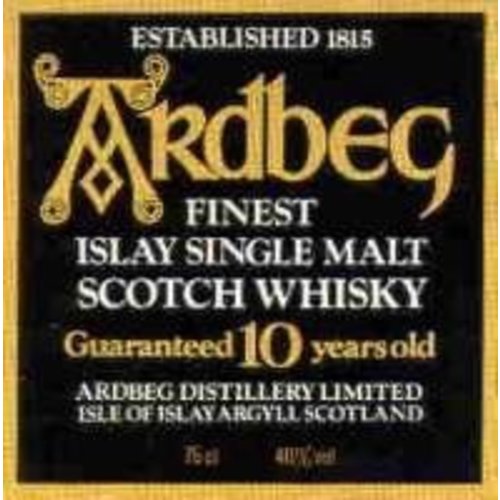 ARDBEG 10YR SCOTCH
"Ardbeg ten years old is revered around the world as the peatiest, smokiest, most complex single malt of them all. Yet it does not flaunt the peat; rather it gives way to the natural sweetness of the malt to produce a whisky of perfect balance. Typically