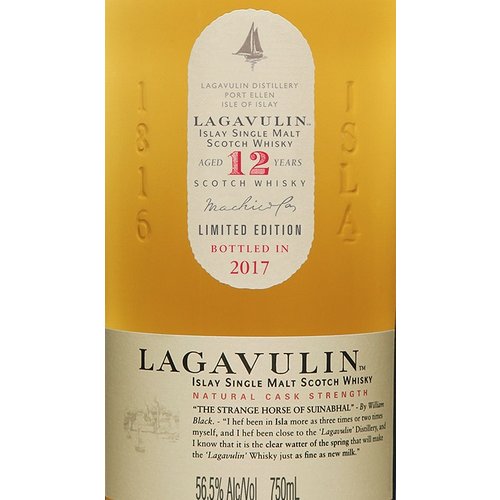 LAGAVULIN 12 YEARS SCOTCH
"This is a natural cask strength Single Malt Scotch Whisky with great depth of taste from the essential Islay distillery, Lagavulin, on the island's rocky south coast. Beautifully diverse in nature yet direct in appeal, it's both complex and rewarding and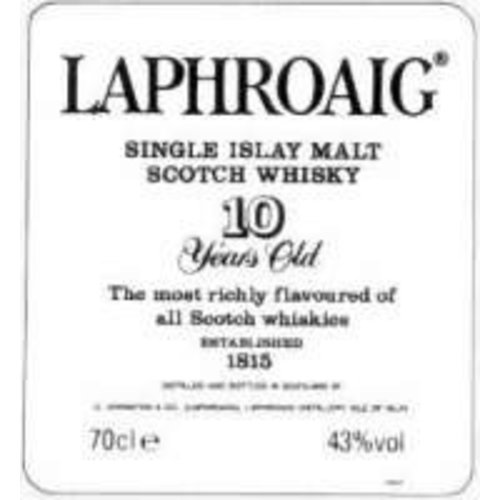 LAPHROAIG 10YR SCOTCH
"Those enjoying the 10 Year Old will first notice the bold, smoky taste, followed by a hint of seaweed and a surprising sweetness. This full-bodied variant is the foundation of all Laphroaig expressions and comes with a long finish."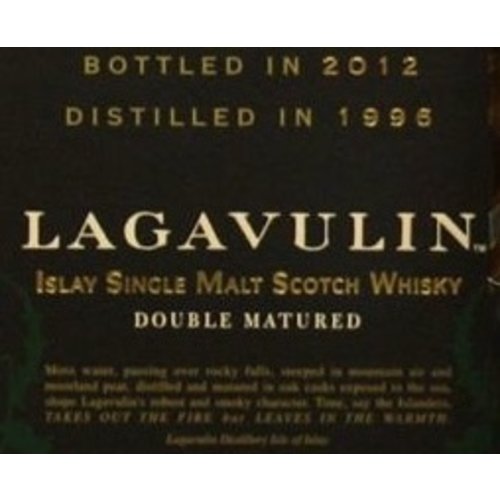 LAGAVULIN DISTILLERS EDITION 2002 SCOTCH
"The second maturation in Pedro Ximinez brings a great fruity backbone to this Lagavulin, which balances greatly with the big bold classic smoke you would expect from Islay's greatest distillery."

KILCHOMAN LOCH GORM SINGLE MALT SCOTCH
"Named after a famously dark and peaty loch overlooked by the distillery, Loch Gorm is a sherry cask single malt matured exclusively in oloroso casks, extracting the rich spicy character of the European oak as it ages in our Islay warehouses."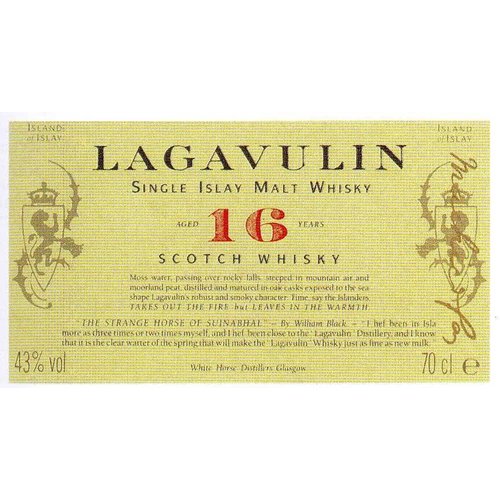 LAGAVULIN 16YR SCOTCH
"A much sought-after single malt with the massive peat-smoke that's typical of southern islay - but also offering a dryness that turns it into a truly interesting dram. Dry peat smoke fills the palate with a gentle but strong sweetness, followed by sea an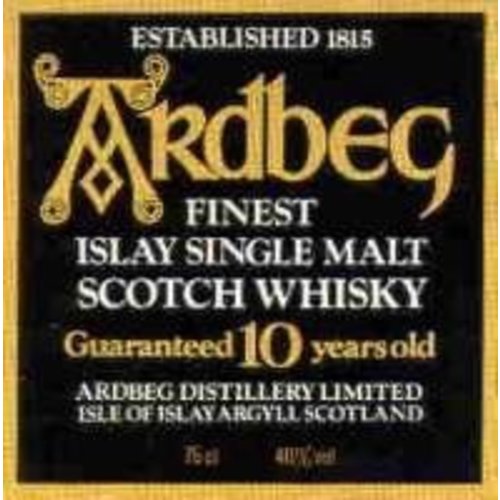 ARDBEG 10YR SCOTCH
"Ardbeg ten years old is revered around the world as the peatiest, smokiest, most complex single malt of them all. Yet it does not flaunt the peat; rather it gives way to the natural sweetness of the malt to produce a whisky of perfect balance. Typically