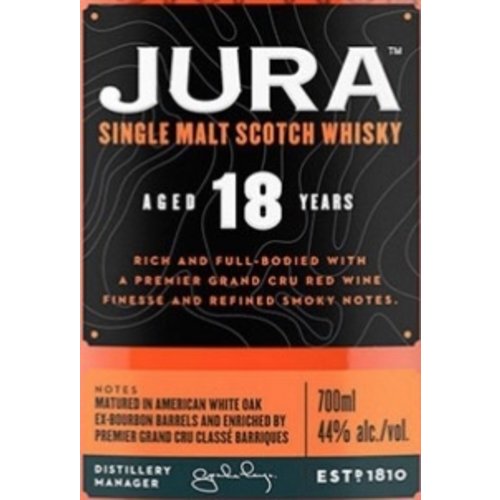 JURA SINGLE MALT SCOTCH WHISKY18YR
"Aromas of toffee, tropical fruits and cinnamon. Flavours of rich black forest fruit, cocoa and coffee. Matured for eighteen long years in American White Oak ex-bourbon barrels and enriched by superior Premier Grand Cru Classé Bordeaux barrels."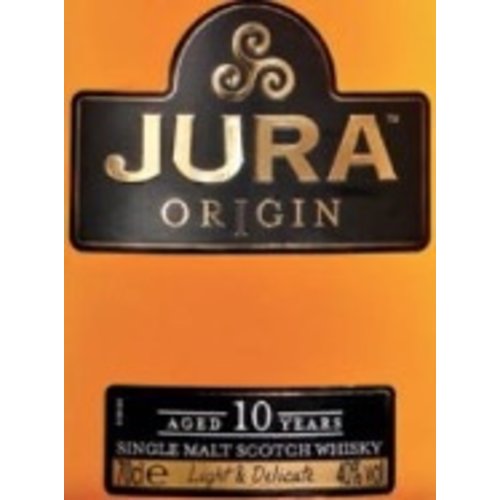 JURA 10YRS SINGLE MALT SCOTCH WHISKY
"Aromas of fruit, cracked pepper and dark chocolate. Flavors of nectarines, ginger and freshly ground coffee."