ISABELLE ET BRUNO PERRAUD BROUILLY 2017
"The estate situated in Vauxrenard, Beaujolais was founded in 1987. Since, it has has grown from 1.5 hectare to 8.5 hectares. The wines are vinified and bottled without the addition of sulfur or additives and are neither filtered or fined."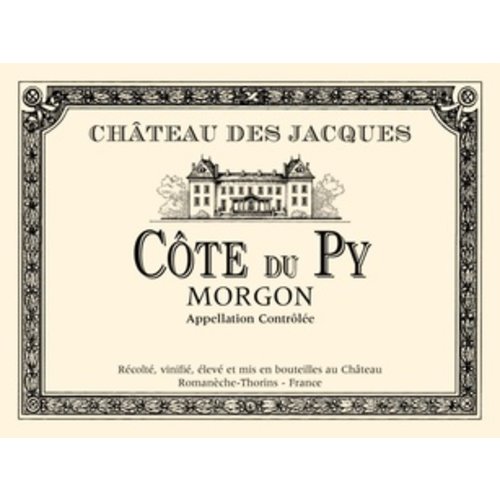 CHATEAU DES JACQUES 'COTE DU PY' MORGON 2015 3L
"The Côte du Py vineyard is situated on the slopes of an extinct volcano over the village of Villié Morgon, benefiting from an ideal terroir of granite and schist. After fermentation, the wine is matured in oak barrels.
With a deep cherry color and nut an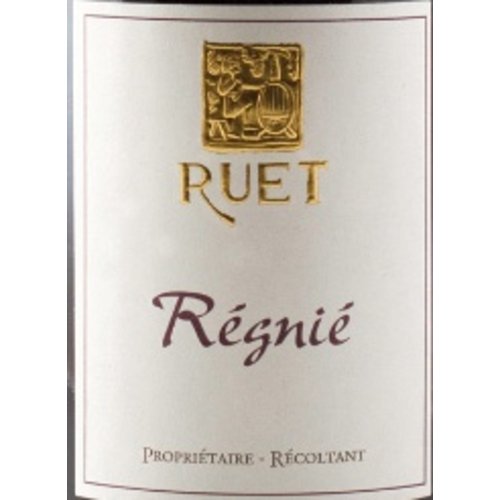 DOMAINE RUET REGNIE LES BOIS 2017
"Régnié is the first site from Domaine Ruet to be harvested and as such, it is the lightest and juiciest of the range, redolent with raspberries, red currants and black cherries. Average vine age is 20-60 years!"
CH DU MOULIN-A-VENT LA ROCHELLE 2014
93 Points - Josh Raynolds - Vinous - "Deep ruby. Powerful, deep-pitched raspberry liqueur, cherry and floral pastille aromas are lifted and sharpened by a peppery element. Rich and fleshy but energetic as well, offering appealingly sweet red fruit and spi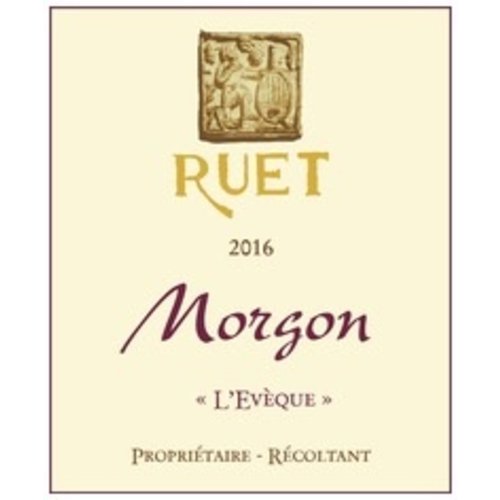 DOMAINE RUET MORGON 'L'EVEQUE' 2016
"Domaine Ruet holds fast to the tradition of semi-carbonic maceration, employs integrated vine growing techniques and have harvested their vineyards by hand for over four generations. The wines are on point, each exhibiting the characteristics of their re
GUY BRETON MORGON 2017
"Following the example of traditionalist Jules Chauvet, Guy and three other local vignerons, Marcel Lapierre, Jean-Paul Thévenet, and Jean Foillard, soon hoisted the flag of this back-to-nature movement. Kermit dubbed this clan the Gang of Four, and the n
ANNE-SOPHIE DUBOIS 'CLEPSYDRE' FLEURIE 2014
92 Points - Josh Raynolds - Vinous - "Brilliant ruby-red. Highly expressive red fruit and floral aromas are complemented by subtle hints of game and exotic spices. Offers sweet cherry and raspberry flavors that show suave, juicy character and impressive p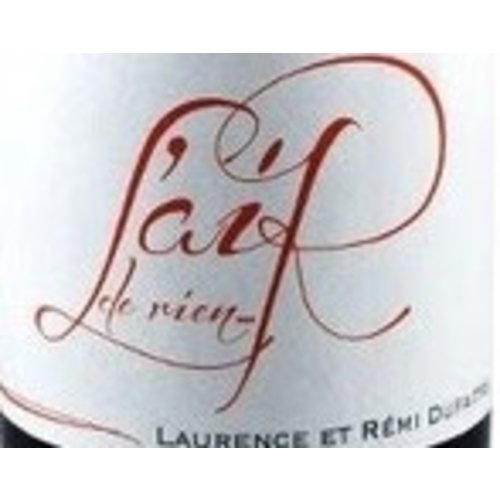 LAURENCE ET REMI DUFAITRE BEAUJOLAIS VILLAGES 'L'AIR DE RIEN' 2011
90 Points - Josh Raynolds - Vinous - "Brilliant red. Spice- and mineral-tinged redcurrant and cherry aromas, along with hints of white pepper and pungent herbs. Dry and tense on the palate, offering bitter cherry and berry skin flavors and a touch of cand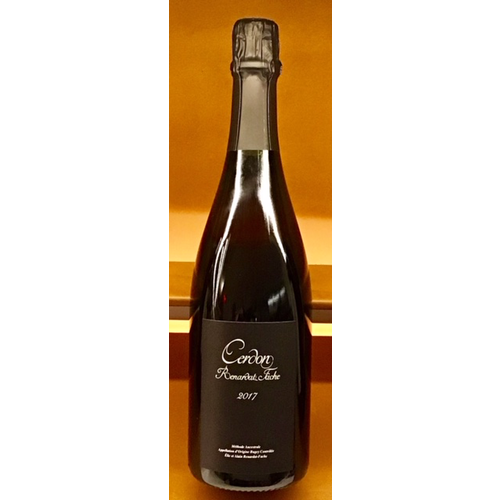 RENARDAT-FACHE CERDON DE BUGEY SPARKLING ROSE 2017
"70% Gamay/30% Poulsard. The certified-organic fruit is picked by hand, pressed and fermented in cold vats until it reaches about 6% alcohol. After a light filtration that leaves most of the active yeast in the unfinished wine, it is bottled and continues
DOMAINE DES BILLARDS "SAINT-AMOUR" 2017
"The Beaujolais region is finally getting the recognition it deserves and the Barbets are a perfect example of why; these are impressive wines with surprising complexity and elegance. They would not be out of place in any collector's cellar nor on the tab

CHARLY THEVENET REGNIE 'GRAIN & GRANIT' 2012
91 Points - Josh Raynolds - Vinous Media: "Dark ruby. Aromas of mineral-accented blackberry, candied violet and licorice, with a floral nuance emerging slowly. Lively and precise on the palate, showing very good concentration and power to its dark fruit,
CHRISTOPHE PACALET CHENAS 2016
"On granitic grounds, the smallest of the vintages produced elegant and distinguished wines, with a beautiful crimson dress and peony, raspberry and reseda notes."