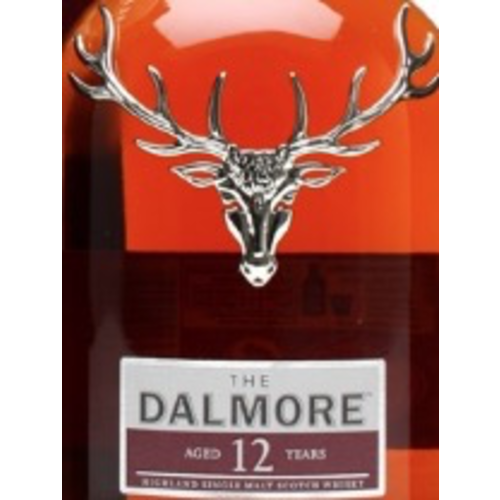 DALMORE 12YR SCOTCH WHISKY
"Time, different cask types, varying sizes, and warehouse conditions can all influence the maturity of a single malt. For this dalmore, 13 years in american bourbon casks and then a year split between matusalem, apostoles and amoroso sherry butts from jer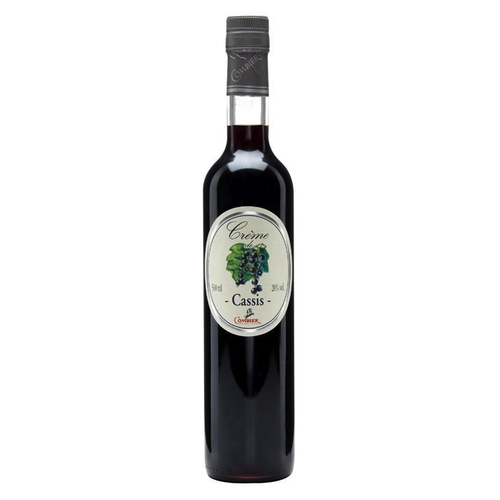 COMBIER CREME DE CASSIS 375ML
A blend of blackcurrants from the Loire Valley with neutral alcohol, the result of which is a tart, subtly sweet, earthy liqueur bursting with fruit flavors
Jean-Baptiste Combier's fruit liqueurs are the beautiful culmination of a maceration process that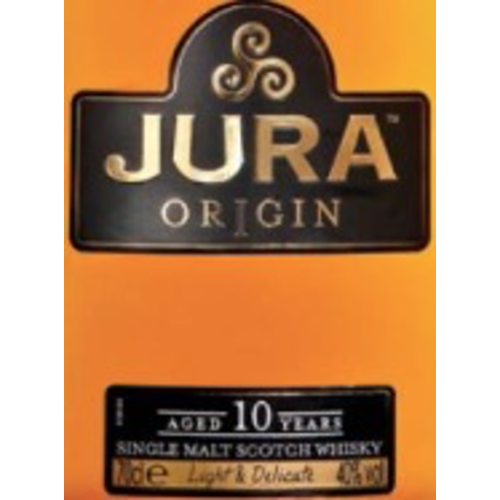 JURA SINGLE MALT SCOTCH WHISKY10YR
"Aromas of fruit, cracked pepper and dark chocolate. Flavors of nectarines, ginger and freshly ground coffee."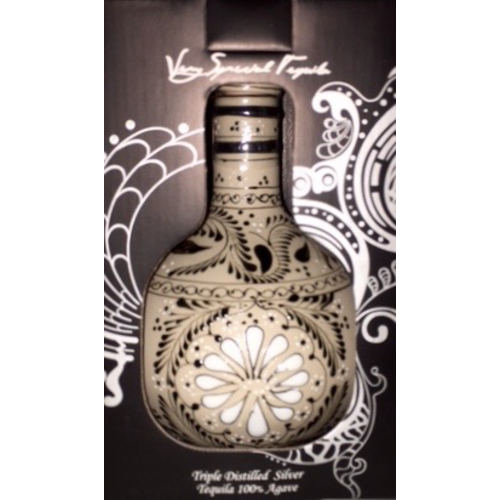 GRAND MAYAN SILVER TEQUILA
"Grand Mayan 3D Silver tequila is the perfect white spirit, during its production is distilled slow 3 times. This light, crystal clear tequila with fresh agave aromas and hints of citrus is a favorite of tequila connoisseurs worldwide, and mixes flawlessl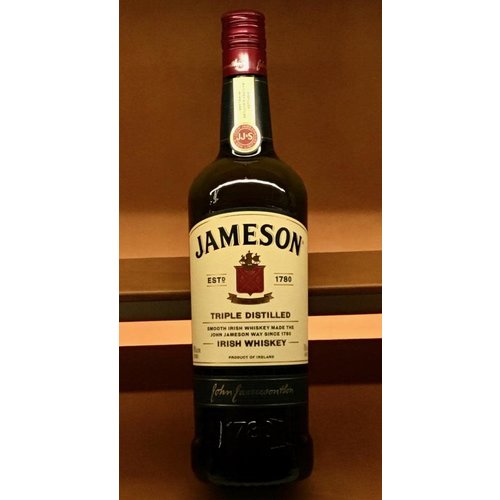 JAMESON IRISH WHISKEY 750ML
92 Points - Ultimate Beverage Challenge: "Amber color, with pretty orange core highlights. Nose is alive with toasted malt, dry breakfast cereal, light baking spice (clove) elements that are harmonious and light. Taste mirrors the bouquet, especially in t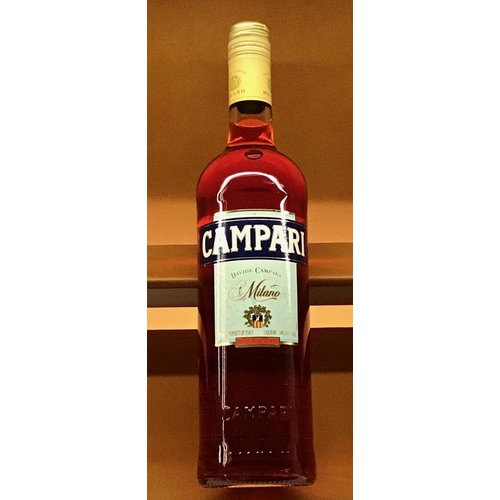 CAMPARI APERITIVO
"Campari is the result of the infusion of herbs, aromatic plants and fruit in alcohol and water; these last two being the recipe"s only known ingredients."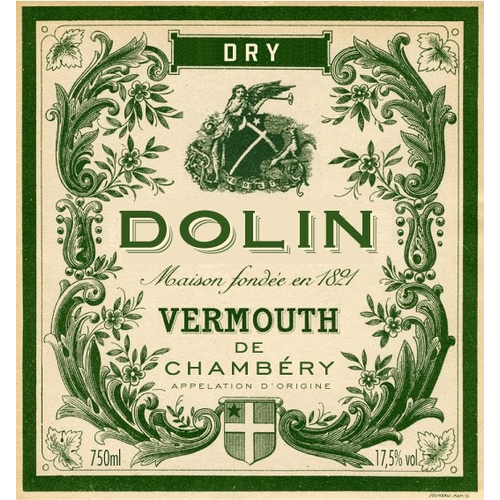 DOLIN VERMOUTH DE CHAMBERY DRY
"Made to the same set of recipes since 1821, Dolin Vermouth de Chambéry has long been the benchmark for fine French Vermouth. Made with fine wines of the region and botanicals found in the Alpine meadows above Chambéry, together they impart a fresh and el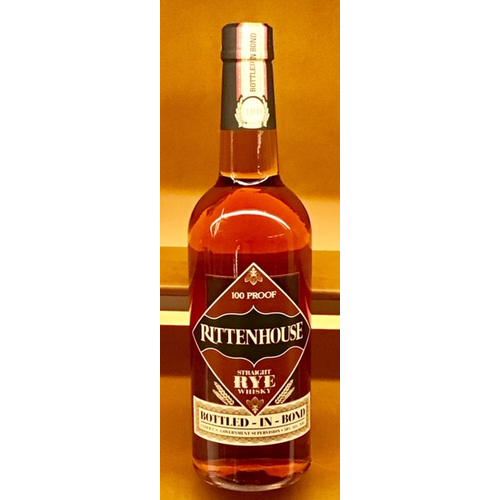 RITTENHOUSE RYE
"Color: Mahogany. Aroma: Dried fruits, toffee and sweet peppers. Taste:Clean, rich, cocoa, citrus, cinnamon, nutmeg and vanilla. Finish: Lingering maple-like spiciness."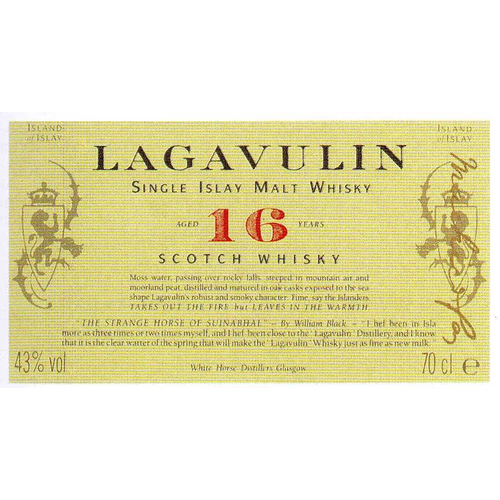 LAGAVULIN 16YR SCOTCH
"A much sought-after single malt with the massive peat-smoke that's typical of southern islay - but also offering a dryness that turns it into a truly interesting dram. Dry peat smoke fills the palate with a gentle but strong sweetness, followed by sea an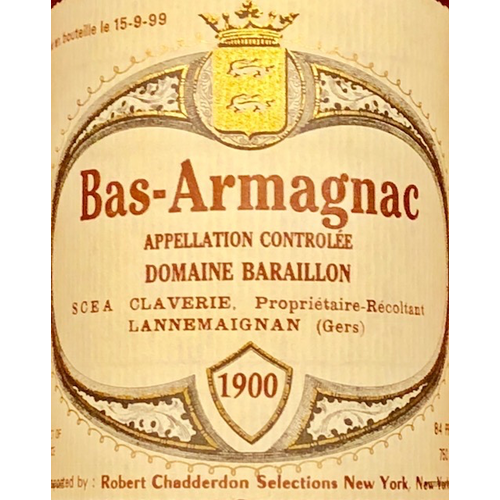 DOMAINE BARAILLON BAS ARMAGNAC 1900
"Easily one of the finest spirits treasures that we have here at Vintry. The Claverie Family of Chateau Baraillon have been creating some of the most distinct Armagnacs made on their tiny farm in Gascony for over 100 years. Big, bold, earthy, spicy, compl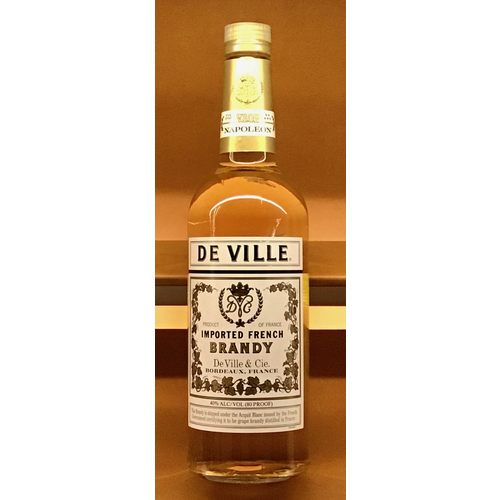 DEVILLE BRANDY
The perfect brandy for mixing!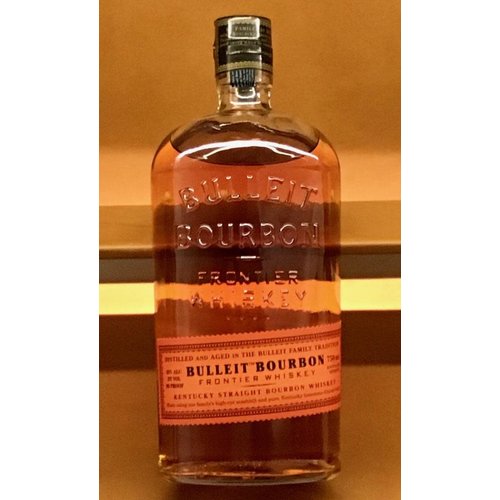 BULLEIT BOURBON
Nose: Cola, hibiscus and marigold along with caramel and oak.Water brings out sandalwood and peanuts.
Jim Murray says: A very easy going bourbon which makes the most of any rye in the recipe. Dangerously drinkable.
68/28/4 mashbillf probably from Four Ros