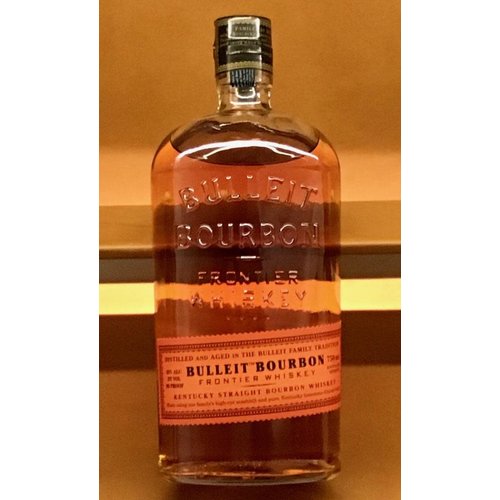 BULLEIT BOURBON
Nose: Cola, hibiscus and marigold along with caramel and oak.Water brings out sandalwood and peanuts.
Jim Murray says: A very easy going bourbon which makes the most of any rye in the recipe. Dangerously drinkable.
68/28/4 mashbillf probably from Four Ros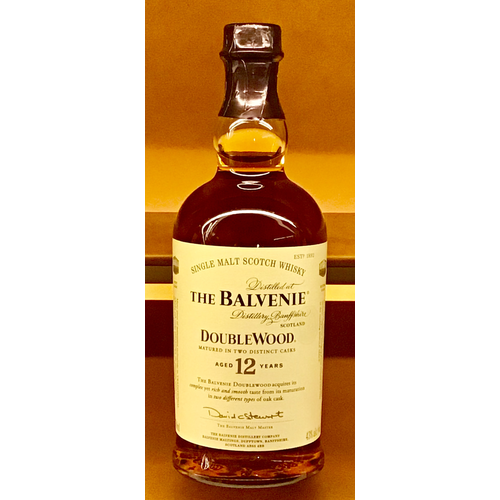 BALVENIE 'DOUBLEWOOD' 12 YEAR SCOTCH
"The balvenie Doublewood is a 12 year old single malt which gains its distinctive character from being matured in two woods. Over its period of maturation it is transferred from a traditional oak whisky cask to a first fill european oak sherry cask. Each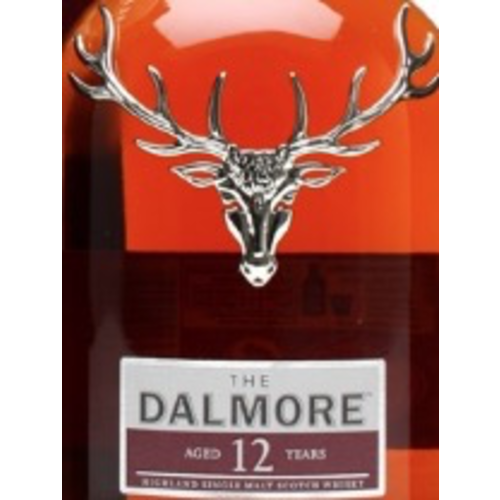 DALMORE 12YR SCOTCH WHISKY
"Time, different cask types, varying sizes, and warehouse conditions can all influence the maturity of a single malt. For this dalmore, 13 years in american bourbon casks and then a year split between matusalem, apostoles and amoroso sherry butts from jer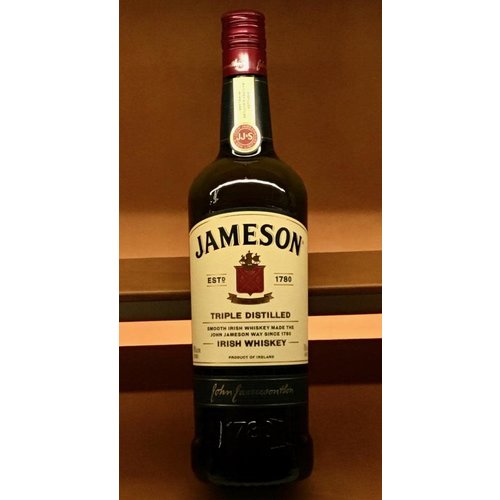 JAMESON IRISH WHISKEY 750ML
92 Points - Ultimate Beverage Challenge: "Amber color, with pretty orange core highlights. Nose is alive with toasted malt, dry breakfast cereal, light baking spice (clove) elements that are harmonious and light. Taste mirrors the bouquet, especially in t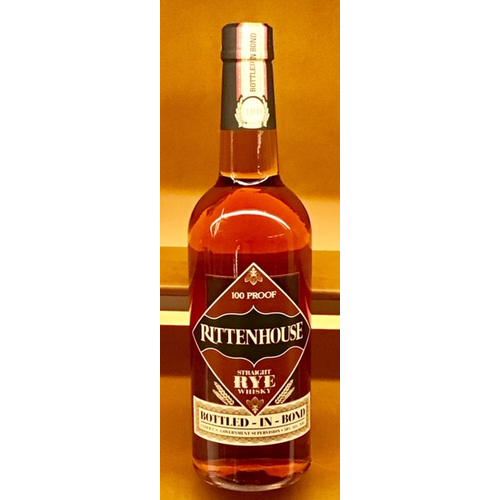 RITTENHOUSE RYE
"Color: Mahogany. Aroma: Dried fruits, toffee and sweet peppers. Taste:Clean, rich, cocoa, citrus, cinnamon, nutmeg and vanilla. Finish: Lingering maple-like spiciness."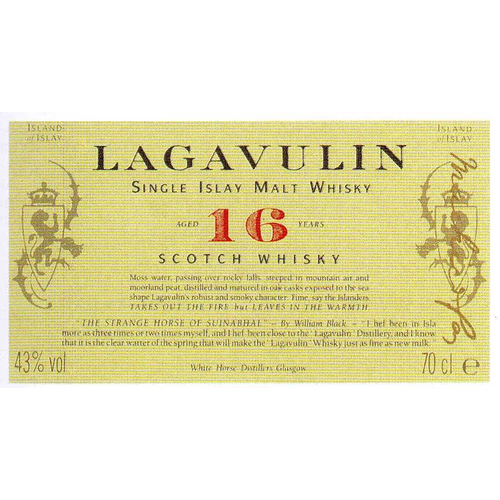 LAGAVULIN 16YR SCOTCH
"A much sought-after single malt with the massive peat-smoke that's typical of southern islay - but also offering a dryness that turns it into a truly interesting dram. Dry peat smoke fills the palate with a gentle but strong sweetness, followed by sea an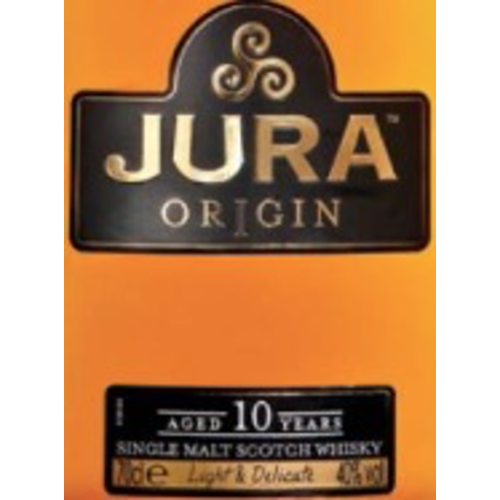 JURA SINGLE MALT SCOTCH WHISKY10YR
"Aromas of fruit, cracked pepper and dark chocolate. Flavors of nectarines, ginger and freshly ground coffee."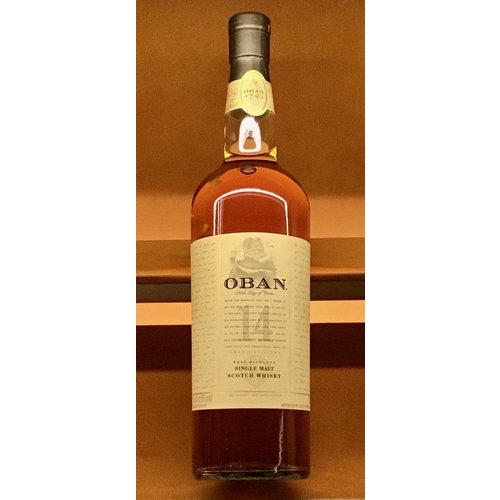 OBAN 14 YEAR SINGLE MALT SCOTCH WHISKY
Whisky.com: "A bustling seaside resort has grown up around oban distillery in the two centuries since it set up home in a fishing village. The west highland malt is still produced in the same unhurried, traditional fashion. Mouth-filling late autumn fruit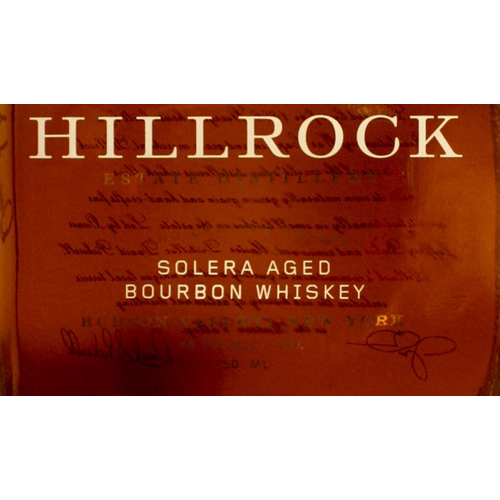 HILLROCK 'SOLERA AGED' BOURBON
"Hillrock Solera Aged Bourbon is the world's first solera aged bourbon. Solera aging is a process that has generally been reserved for aging cognacs, ports and sherries. It involves filling a series of casks at different intervals over a long period of ti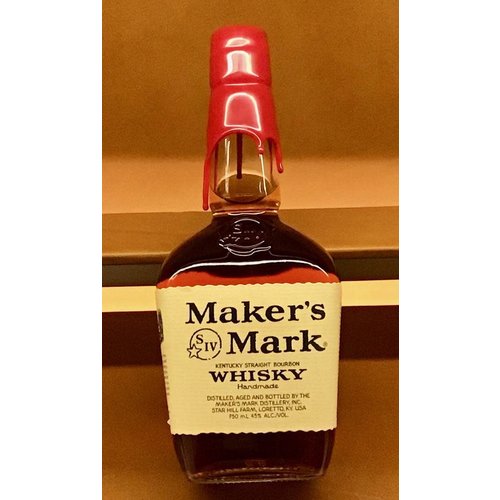 MAKER'S MARK BOURBON
90 Points - Wine Enthusiast: " The base aroma is buttered corn-on-the-cob with aeration bringing additional scents of vanilla and cinnamon. The palate entry showcases sweet breakfast cereal grain; at midpalate the corn dominates so thoroughly that you kno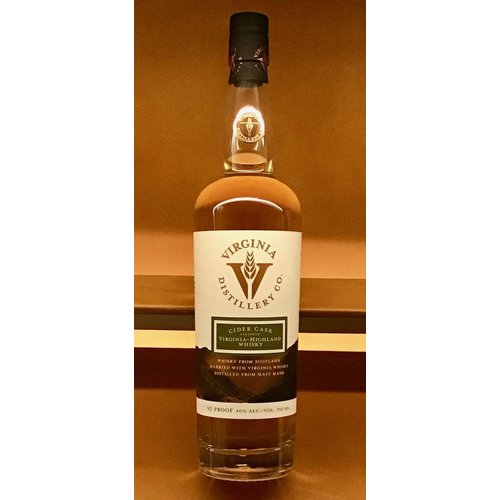 VIRGINIA DISTILLERY CO. CIDER CASK FINISHED VIRGINIA-HIGHLAND WHISKY 92 PROOF
"Virginia-Highland Whisky is a culmination of Old World and New World whisky making, showcasing 100% malted barley whisky made on-site in Virginia married with whisky from Scotland."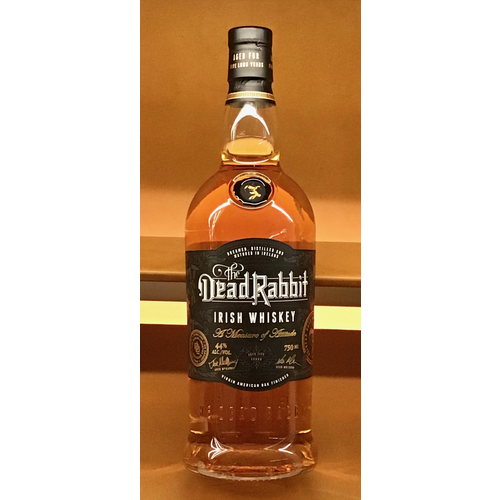 DEAD RABBIT IRISH WHISKEY
"Inhale slowly. First, bourbon comes out swinging, followed by vanilla – all sweetness and light. Then the rest of the gang pile in: spice, fruit, malt. Now you know what you're up against.Now that first encounter turns into attitude – this is a punchy, h