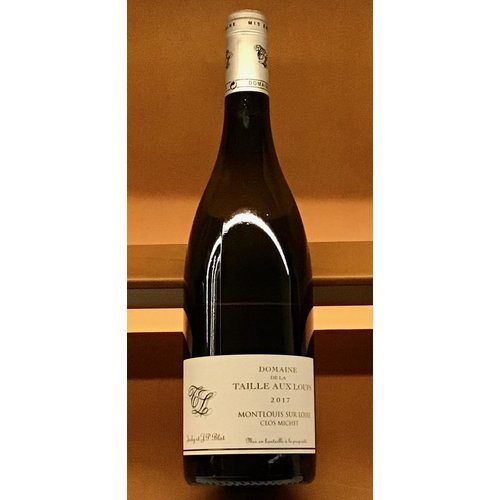 LA TAILLE AUX LOUPS 'CLOS MICHET' MONTLOUIS SUR LOIRE 2017
Winemaker's notes : "Crisp apple, blossom honey, and a subtle note of grapefruit zest on the nose. Juicy and penetrating on the palate, offering lively orange zest and orchard fruit flavors along with hints of anise and honeysuckle. Very pure and focused.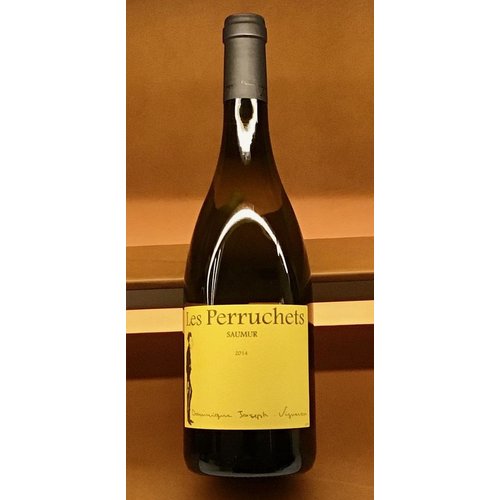 DOMAINE LE PETIT SAINT VINCENT LES PERRUCHETS SAUMUR 2014
"Dominique Joseph's Saumur Blanc is a rarity indeed, as he is one of the last vignerons to still cultivate chenin blanc and the Saumur lieu-dit known as Les Perruchets. Bright and intense, with notes of grapefruit and mineral, and complemented by just the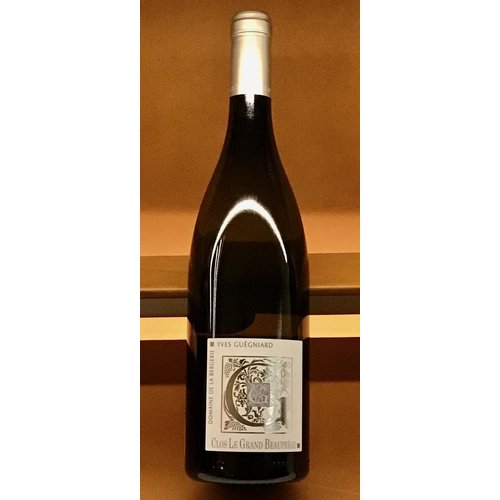 DOMAINE DE LA BERGERIE 'CLOS LE GRAND BEAUPREAU' SAVENNIERES 2015
"Schist, sand, aeolian and volcanic rocks. Located at Epiré, Savennières, near Coulée de Serrant and de la Roche aux Moines.
The grapes undergo pellicular maceration, the must is lightly filtered, and fermented and aged in oak barrels."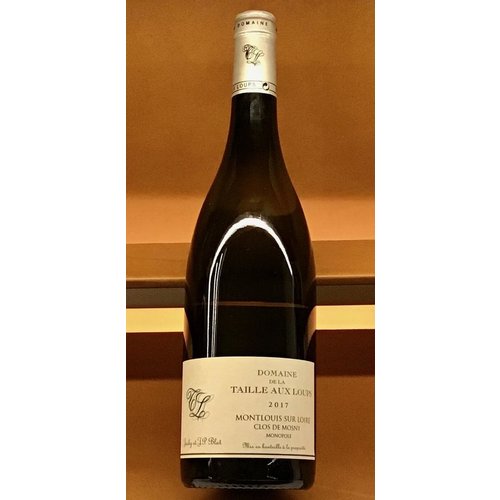 DOMAINE DE LA TAILLE AUX LOUPS 'CLOS DE MOSNY' MONTLOUIS BLANC 2017
"After founding Domaine de la Taille aux Loups in 1989 and bringing its wines to international acclaim, Loire master Jacky Blot acquired Domaine de la Butte in the appellation of Bourgueil in the summer of 2002. He seized upon the opportunity to make equa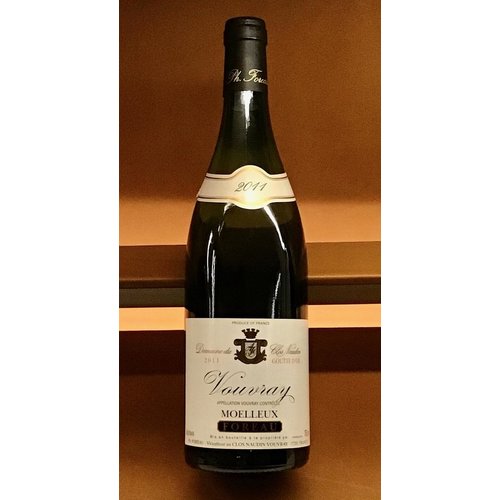 PHILIPPE FOREAU VOUVRAY 'GOUTTE D'OR - CLOS NAUDIN' MOELLEUX 2011
"The Moelleux cuvées are made in vintages when at least a portion of the vineyards produce grapes that carry significant levels of natural sugar. Botrytis sometimes occurs but it is not necessary in order to declare a Moelleux. Conditions of "passerillage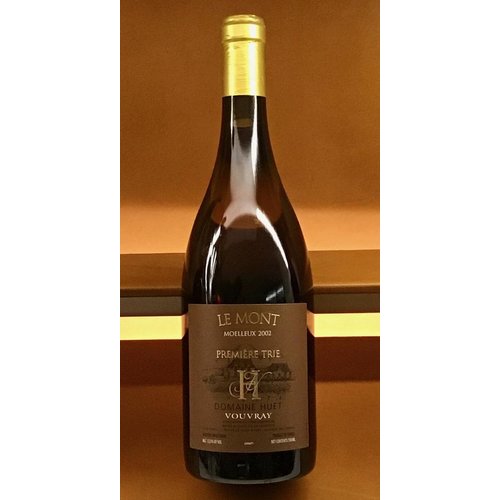 S.A. HUET VOUVRAY PREMIERE TRIE 'LE MONT' MOELLEUX 2002
93 Points - Joel B. Payne - Vinous - "Bright golden yellow. Ripe pear, white peach and caramel aromas are complemented by candied lemon and a hint of fig. The distinctly sweet, pliant pit fruit flavors are slowly lifted by chalky minerality. Rich but also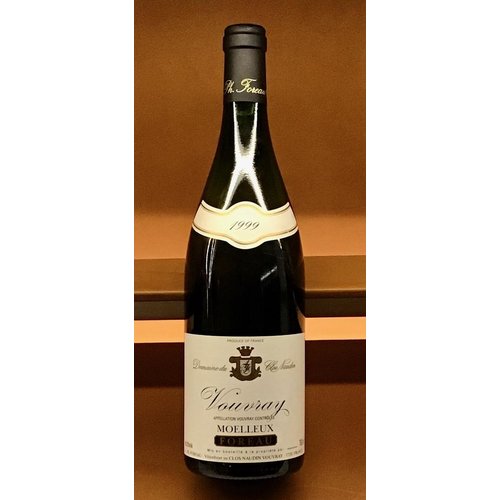 PHILIPPE FOREAU VOUVRAY 'CLOS NAUDIN' MOELLEUX 1999
"The Moelleux cuvées are made in vintages when at least a portion of the vineyards produce grapes that carry significant levels of natural sugar. Botrytis sometimes occurs but it is not necessary in order to declare a Moelleux. Conditions of "passerillage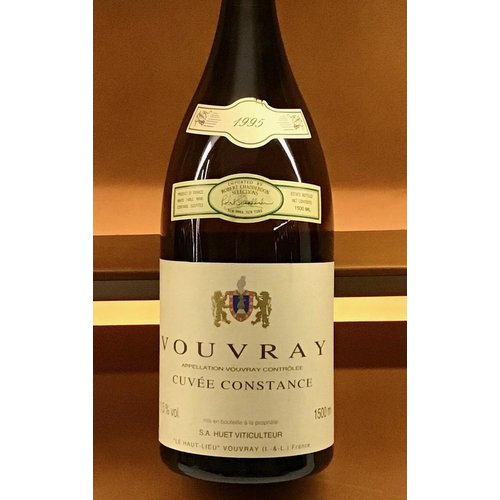 S.A. HUET VOUVRAY 'CUVEE CONSTANCE' MOELLEUX 1995 1.5L
"Since 1989, the estate has also produced this magical, botrytized dessert wine selected from one, two or all three vineyards. When made, the Cuvée Constance (named for Gaston's mother) ranks among the world's greatest dessert wines."