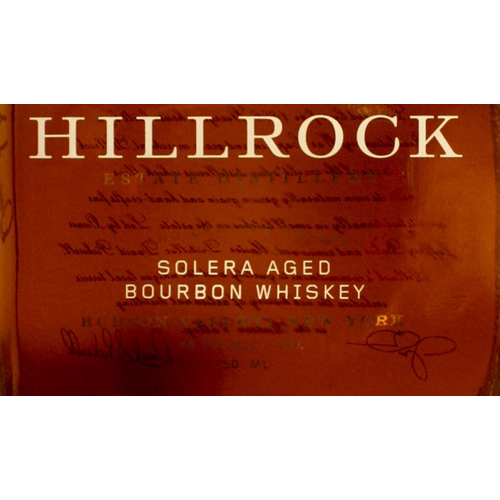 HILLROCK 'SOLERA AGED' BOURBON
"Hillrock Solera Aged Bourbon is the world's first solera aged bourbon. Solera aging is a process that has generally been reserved for aging cognacs, ports and sherries. It involves filling a series of casks at different intervals over a long period of ti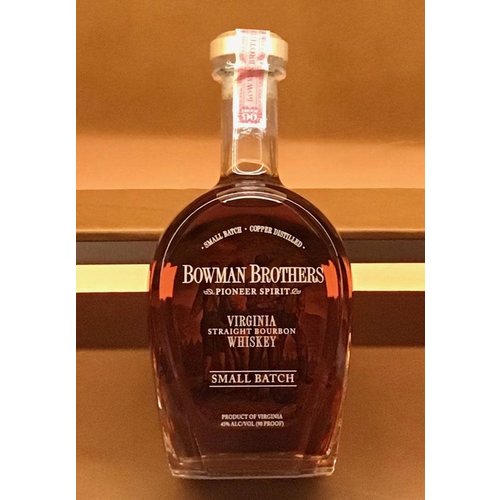 BOWMAN SMALL BATCH VIRGINIA BOURBON
82 Points - Denis Gobis - Distiller - "Mint, thyme and tobacco jump off the nose to accompany our usual vanilla and spice. On the palate hints of chocolate, ginger, and black pepper accompany a mild fruit. The finish is short with a slight sweetness. "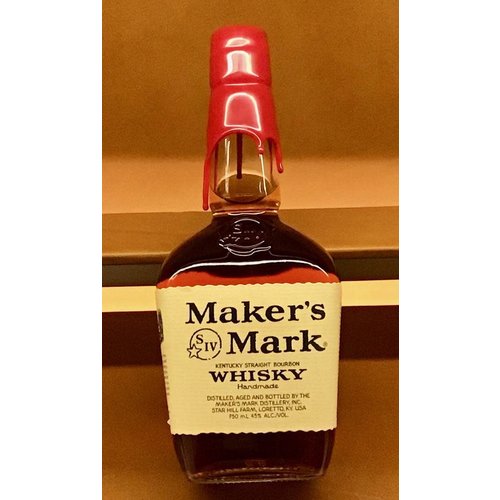 MAKER'S MARK BOURBON
90 Points - Wine Enthusiast: " The base aroma is buttered corn-on-the-cob with aeration bringing additional scents of vanilla and cinnamon. The palate entry showcases sweet breakfast cereal grain; at midpalate the corn dominates so thoroughly that you kno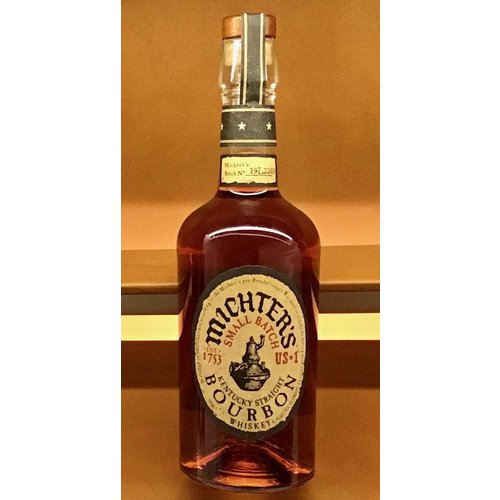 MICHTER'S SMALL BATCH BOURBON US1
Paul Pacult's Spirit Journal: "The rich bronze color sparkles under the lamp; perfect purity. The initial whiffs uncover dry notes of stone-milled grist and dried fruit; following the aeration stage, the bouquet offers peppery/spicy scents that accent the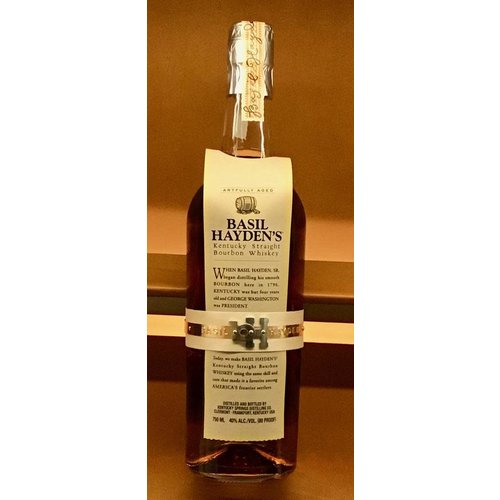 BASIL HAYDENS BOURBON
"Basil Hayden's Bourbon is one of four bourbons that comprise Jim Beam's Small Batch Bourbon Collection. The others are Knob Creek, Baker's Bourbon, and Booker's Bourbon. Basil Hayden's falls first in line proof-wise at 80 proof. While the other three bou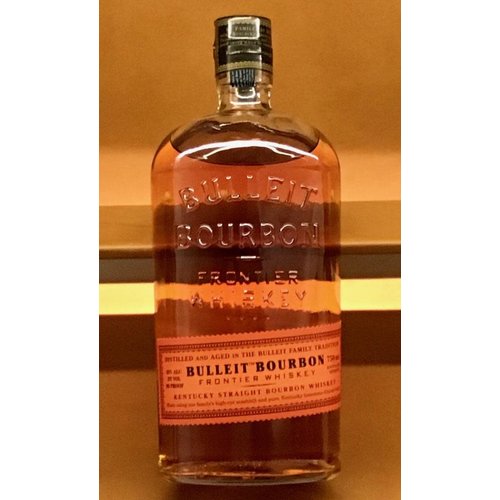 BULLEIT BOURBON
Nose: Cola, hibiscus and marigold along with caramel and oak.Water brings out sandalwood and peanuts.
Jim Murray says: A very easy going bourbon which makes the most of any rye in the recipe. Dangerously drinkable.
68/28/4 mashbillf probably from Four Ros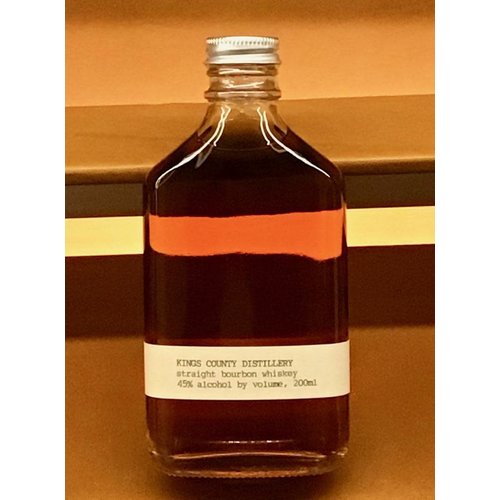 KINGS COUNTY DISTILLERY STRAIGHT BOURBON WHISKEY 200ML
"Crisp Demerara sugar; sumptuous texture, aided by melt-in-the-mouth natural caramels; an excellent outpouring of citrus-tinged vanilla; for a year-old bourbon the sugars have accumulated charmingly (89=excellent)." – Jim Murray's Whiskey Bible 2013 "Exo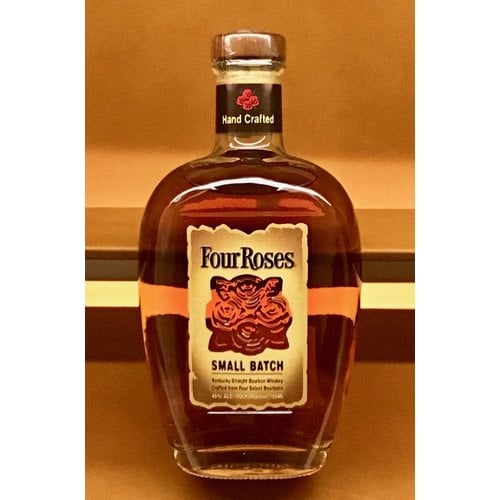 FOUR ROSES SMALL BATCH BOURBON
"Mingling multiple Bourbon recipes is an art in itself. Four original and limited Bourbon recipes have been expertly selected by our Master Distiller at the peak of maturation to create a perfectly balanced Small Batch Bourbon that rewards you with a mell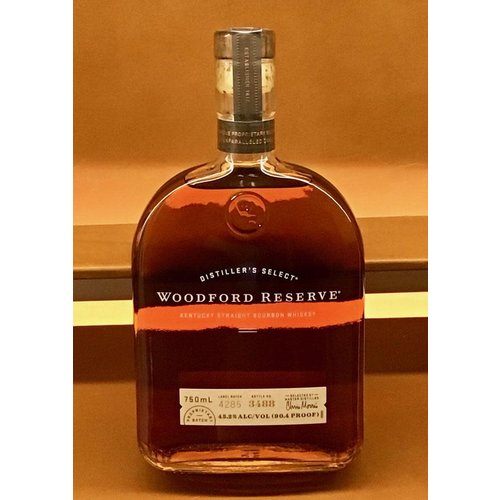 WOODFORD RESERVE BOURBON
"Nose: Heavy with rich dried fruit, hints of mint and oranges covered with a dusting of cocoa. Faint vanilla and tobacco spice. Taste: Rich, chewy, rounded and smooth, with complex citrus, cinnamon and cocoa. Toffee, caramel, chocolate and spice notes abo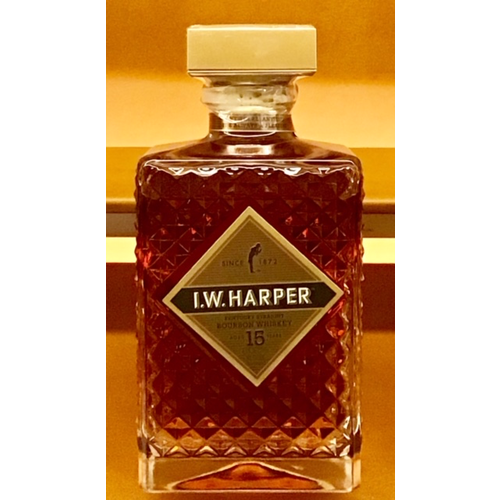 I.W. HARPER 15 YEAR OLD STRAIGHT BOURBON 86 PROOF
"The I.W. HARPER brand has taken a long and remarkable journey, with one important chapter of course being Prohibition. Vital to this era, and throughout whiskey's heyday, were the vehicles commonly used for transporting goods, including spirits. The I.W.